Ladies and gentlemen, the world of home appliances has a bright new star on the horizon, and it's called Bbyeol, which fittingly means "star" in Korean.
---
It's not just about celestial names; it's about affordability and reliability, making your everyday life smoother without burning holes in your pockets. You might wonder, why is Bbyeol the talk of the town? Well, let's dive in.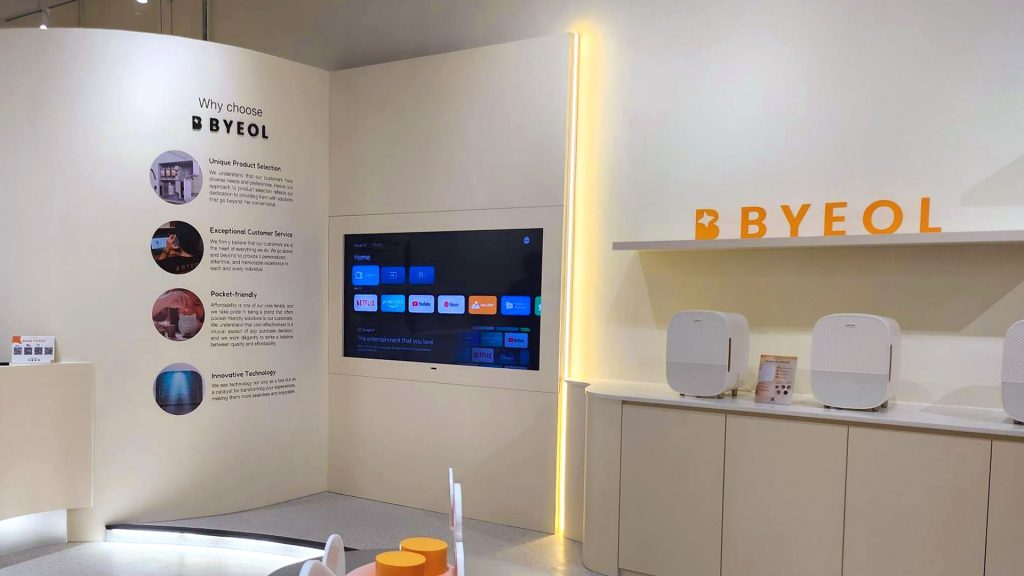 The very first Bbyeol store opened its doors in Suntec City today. The store isn't just a shop; it's an experience, a cosy 600-square-foot haven for shoppers.
The moment you step in, you're welcomed by an ambience that feels like home. Elegant curves in every nook and cranny, walls, cabinets, and counters create a harmonious flow.
The dominating colours? Warm and clean, with a dash of playful bright orange, reminding you that while Bbyeol is all about quality, it doesn't forget to sprinkle a bit of joy and playfulness into your daily routine.
Now, let's talk about the stars of the show. The Bbyeol Solaris UVC Sterilizer, this one's a real showstopper, powered by something they call "EternalGuard Technology." This UVC sterilizer isn't your average sterilizer. From baby bottles to cutlery, toys, mobile phones, and more, it adapts to your needs, setting new hygiene standards.
If cleanliness is next to godliness, the Solaris UVC Sterilizer might just be divine. And guess what? It's available for a limited time at an exclusive launch offer of $299 (Regular Price at $429), but hurry, it's only for the first 200 customers until December 31, 2023.
Now, let's talk water. Bbyeol's LYNX Water Purifier is here to give you a new era of clean water solutions. Combining elegance with cutting-edge water purification, it comes in two shades – matte black and ivory white.
And the offer? For a limited time, get it at $1,299 (Regular Price at $1,899) for 1 1-year filter and 1-year warranty, or $1,499 (Regular Price at $2,299) for 3 years filters and 3 years warranty. But just like the Solaris UVC Sterilizer, it's only for the first 200 customers until December 31, 2023.
Here's the scoop from the man himself, Mr. Joel Lim, the founder of Bbyeol. He shares, "I started Bbyeol because I saw a need in Singapore households for reliable, affordable, and stylish appliances that can enhance their quality of life. Our brand is driven by a commitment to delivering exceptional value to our customers."
The Bbyeol store is calling, folks. You can visit from 10:00 AM to 10:00 PM every day at Suntec City (Near Convention Centre Atrium) #02-341/342.
Don't miss this opportunity to discover the next big thing in home appliances – where affordability meets reliability, and style enhances everyday living.
---
Liked this article? Check out more lifestyle features here.