Announced by Bosch at IFA 2023 back in early September 2023, the latest connected Series 8 ovens are now available in Singapore.
---
Folks, it's time to talk about ovens. Yes, those trusty kitchen companions that silently bake, roast, and cook our culinary creations. But hold on to your aprons because Bosch is about to take your kitchen game up a notch with their brand-new Series 8 Ovens. And let me tell you, these aren't your run-of-the-mill ovens; they're the smart, tech-savvy chefs you never knew you needed.
"In Singapore, Bosch proudly leads as the Number One Ovens Brand for consecutive 2 years certified by Euromonitor International, and today, we're delighted to unveil our new Series 8 Ovens. At Bosch, we have always envisioned the kitchen as the heart of the home. " said Martin A. Jäger, BSH Home Appliances ASEAN CEO.
Let's talk about what makes these ovens stand out. First off, they can steam cook at temperatures up to 120°C. This means you can whip up dishes like potatoes, beet, or beans faster than traditional steam cooking. Plus, you'll be holding onto up to 54 per cent more nutrients and 25 per cent more vitamin C. It's like a science experiment that results in delicious, nutritious meals.
But here's where things get really exciting—the Air Fry function. It's standard in all Series 8 ovens. That means you can make crispy, aromatic dishes with a lot less fat. Just pop your food on the Air Fry and grill tray, select the Air Fry function, and set your desired temperature. The oven takes care of the rest. It's like having a personal chef right in your kitchen.
Cakes, muffins, quiches—you name it, these ovens have got your back. Thanks to the PerfectBake Baking Sensor Plus, you can choose your dish in the display, and the oven does the rest. No more fretting about heating modes or baking times. The sensor continuously measures the moisture content and knows when your cake is perfect. It's like having a baking guru on standby.
But that's not all. With Artificial Intelligence, these ovens can tell you exactly how many minutes your meal needs. Enter PerfectRoast Plus, and you've got precision cooking at its finest. It uses a three-point meat probe and AI to eliminate guesswork. You'll know exactly when your dish is ready to dazzle your taste buds. It's culinary perfection, one roast at a time.
And for all you tech enthusiasts, here's the cherry on top. Connect your Series 8 oven to the Home Connect app, and you'll have a kitchen assistant at your beck and call. It recommends the right program for your dishes, even via Alexa voice control. You can start settings directly from the app's recipes and monitor your cooking process—all while planning your next culinary masterpiece.
With a large TFT Touch Display and grooved Digital Control Ring, they're a breeze to operate. Select functions with the Control Ring and keep an eye on the TFT Touch Display to see what's cooking. Plus, cleaning is a breeze; just wipe down the all-glass surface, and you're good to go.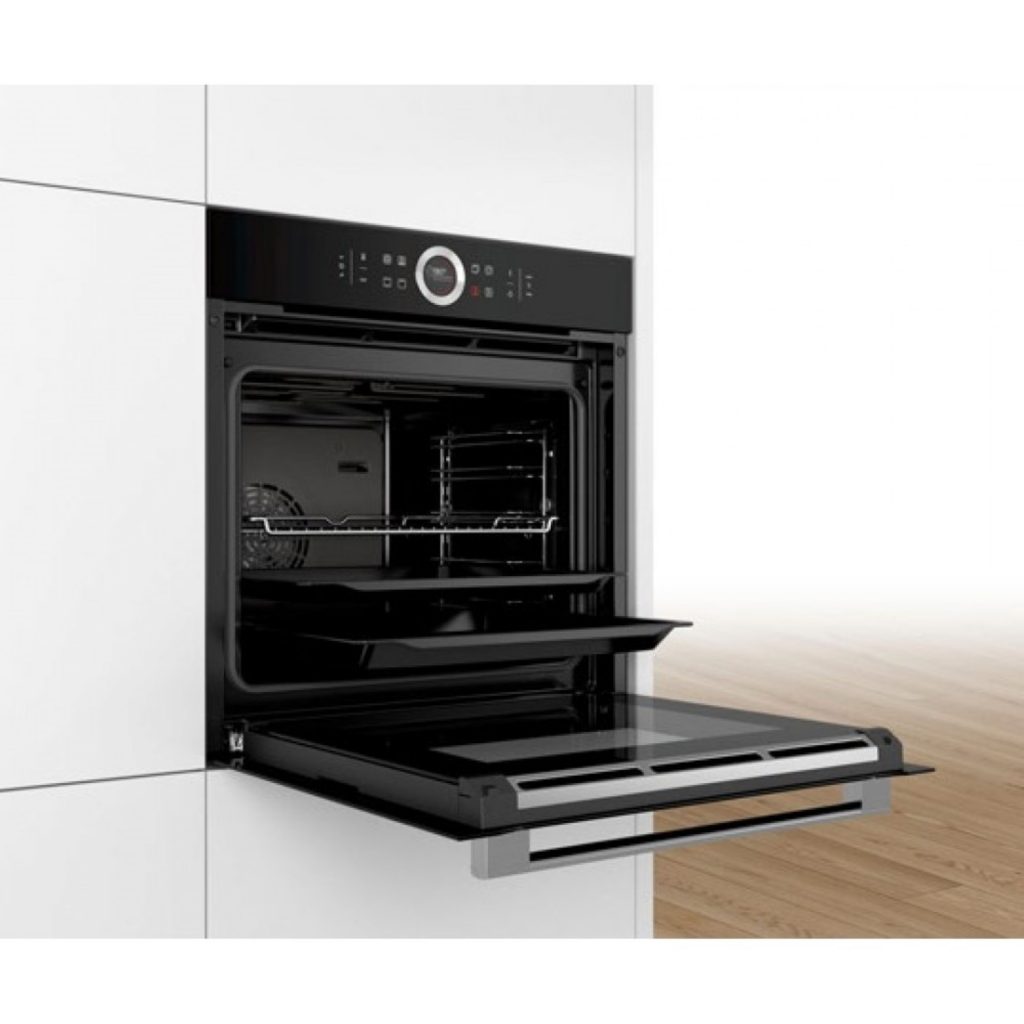 Now, here's the deal for all you eager chefs out there. Purchase any new Series 8 cooking appliance at UnserHaus Experience Centre, and you'll enjoy a generous $888 cash rebate. And as if that's not enough, you'll also get a free home demonstration (worth $125) with every new Series 8 Oven. Prices for these kitchen marvels start at $3,011 after the cash rebate, and the promotion lasts until December 31, 2023.
So, mark your calendars. The Series 8 Ovens are set to change the way you cook, and they'll be available at selected Kitchen Dealers starting September 28, 2023, and major retailers from mid-2024.
The kitchen is about to become your new playground. Happy cooking!
---
Liked this article? Check out more lifestyle features here.