The Bentley Environmental Foundation, a £3 million drive to find next-generation solutions to environmental challenges, has today announced two new partners.
---
Bentley, the paragon of luxury and automotive excellence, is setting out on a journey to embrace sustainability. Two new partners – The Climate Group and The Rivers Trust – have joined the ranks of the original founding partners, all united in their unwavering support of Bentley's long-term commitment to fortify global sustainability initiatives.
Now, what sets this tale apart from the usual eco-friendly narratives is a foundation that's pushing boundaries. It's not merely about achieving carbon neutrality; it's about rejuvenation and regeneration, a concept that transcends the ordinary. It's called the Bentley Environmental Foundation, and it's pioneering a modern approach to grant-making in the realm of environmental conservation.
First, we have The Climate Group, an international non-profit organization that specialises in rallying the troops for swift climate action. They're all about collaborative efforts, forging partnerships with corporations and governments to turn the dream of a world with net-zero greenhouse gas emissions into a reality.
It's about working together, sharing ideas, and implementing policies that move the needle on a global scale. And Bentley, with its commitment to change, is now a part of this noble mission.
But let's not forget the home front. Enter The Rivers Trust, a consortium of conservation experts armed with an arsenal of data. They're on a mission to make rivers wild, healthy, and natural, cherished by one and all. Their canvas includes the picturesque Valley Brook River, nestled in Bentley's hometown of Crewe.
It's here that the Bentley Environmental Foundation will lend its support, safeguarding and enhancing the beauty of this aquatic gem. They're not just stopping at that; they're also empowering the community with the skills and knowledge needed to sustain these improvements.
Bentley is making a bold statement of intent by directly contributing £3 million this year to kickstart this ecological crusade. But this isn't just charity; it's a partnership with carefully selected charities and nonprofits that will work hand in hand with Bentley to deliver lasting and effective environmental change.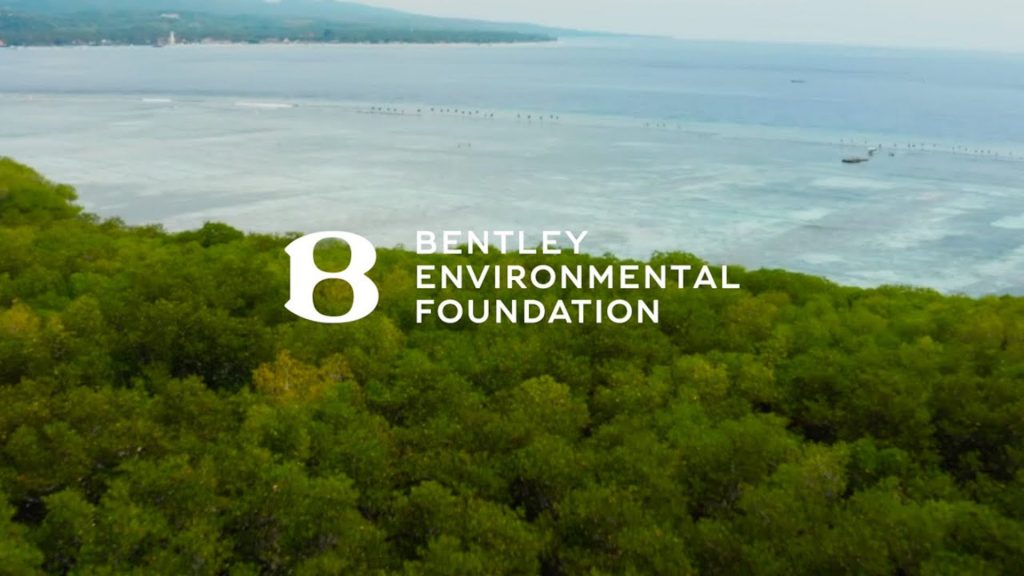 But what's the plan, you ask? It's a three-pronged approach that spells out the vision: accelerating decarbonisation (or 'drawdown,' as they call it), supporting the champions of environmental change, and reimagining sustainable luxury. It's a holistic strategy that covers all the bases. 
And behind the scenes, the Charities Aid Foundation (CAF), with nearly a century of philanthropic wisdom, has provided its strategic counsel to shape this foundation's noble mission.
In essence, what we have here is more than just philanthropy; it's a statement of intent. It's about leveraging Bentley's influence and prestige to champion environmental innovation that might otherwise slip through the cracks. It's about harnessing cutting-edge technologies to combat climate change head-on, and it's a testament to Bentley's enduring commitment to both luxury and sustainability.
---
Check out more green rides here, or check out our latest videos on Ignition Labs TV!