In a groundbreaking move towards sustainability, BMW's plant in Dingolfing is now operating an electrically heated 'power-to-heat' ring hearth furnace, marking a significant step towards reducing carbon emissions.
---
This state-of-the-art electric furnace, with its innovative power-to-heat technology, has the potential to save approximately 300 tonnes of CO2 annually compared to its gas-powered counterparts.
Marc Sielemann, the director of the Dingolfing component plant, emphasised the long-term vision behind this investment, stating that the furnace is designed to last over 40 years and sets the course for BMW's journey to achieving a net-zero carbon footprint along its entire value chain by 2050.
The company's commitment to sustainability is driving this transition towards climate neutrality.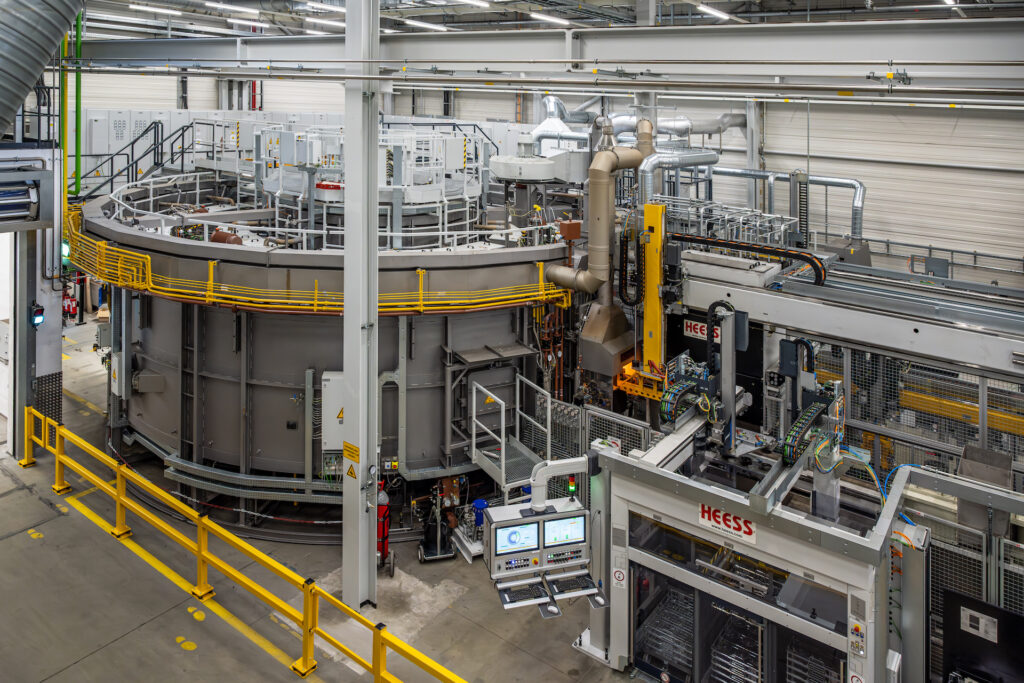 Plant 02.10 in Dingolfing is responsible for producing chassis and drive components for BMW, MINI, and Rolls-Royce vehicles. As the demand for electric mobility continues to rise, the production of components for electric drives has become increasingly important.
With the existing systems nearing their capacity limits, the installation of the new ring hearth furnace, alongside a fixture hardening press, became necessary to meet the growing requirements.
The cutting-edge system, designed specifically for hardening gear wheels in electric transmissions, has an impressive production capacity of around 960,000 spur gears per year. What sets this furnace apart is its reliance on electricity, a departure from the conventional gas-powered models. Instead of using gas flames, the new furnace employs electric heating elements to reach temperatures of up to 900 degrees Celsius.
The shift towards electric heat generation, known as power-to-heat technology, brings significant environmental benefits by reducing greenhouse gas emissions. The electric furnace emits approximately 300 tonnes less CO2 per year compared to its gas-powered counterparts. This substantial reduction in emissions demonstrates the furnace's contribution to climate protection.
These systems also leverage renewable energy sources, supporting the integration of clean energy into the electricity grid. By embracing electric furnaces, BMW not only reduces gas consumption at the Dingolfing plant but also contributes to the broader goal of utilizing renewable energy.
This significant power-to-heat step towards sustainability sets a precedent for the future of BMW's manufacturing practices. The company is actively exploring the possibility of converting the remaining hardening furnaces to electricity, further advancing its commitment to reducing carbon emissions and creating a sustainable future.
---
Clothes and Bags that Generate Power? Imagining New Possibilities for Renewable Energy With Toyota.