The perfect opportunity to attend green activities and celebrate Endangered Species Day or International Day for Biological Diversity!
---
Have some time in May? Not sure what you should do to fill your time? We've compiled a list of green activities you can attend that will both do good for the environment AND be fun with friends and family.
1. Love The Last March.
In celebration of Endangered Species Day, Love the Last March will be holding an exhibit at Gardens by the Bay from 19 May 2023 onwards. Also known as the longest bronze sculpture in the world, 45 of the world's most endangered animals will be featured marching for their survival. It acts as a powerful testament to the state of wildlife today, as well as the future of our planet.
Spanning over 192 metres and featuring animal sculptures that are life-sized, the exhibition is based on the designer's experiences with real animals that they have photographed and sketched over the years. Now, this knowledge goes to you. Learn more about the exhibit by scanning the QR codes plastered around it: discover all about their eating habits, behaviours, and threats the endangered species face.
And that isn't all. Get up close and personal with the augmented reality segment of the exhibition! Simply approach a sculpture and the 3D animated version of the animal will spring forward, certainly making it seem as if they're really there. The exhibition will be available for you to check out till 18 May 2024, so you'll have time to check out this sure-to-be-popular exhibition – especially with children and animal lovers alike!
2. NSS Rewilding Project.
In collaboration with National Parks' (NParks) One Million Trees Movement, Nature Society Singapore (NSS) is calling for volunteers for tree planting on 20th May 2023. As the name suggests, the aim of the movement is to plant a million trees and restore more nature back to Singapore, and half the goal has already been met, just last month.
This Rewilding Project by NSS hopes to use the Rail Corridor as a conduit for plants and wildlife to provide continuous canopy cover alongside the area. Join them for a morning of planting native trees and feel good afterwards knowing you've made a real difference to Singapore's ecosystem!
To find out more, check out NSS' website here.
3. NParks' Butterfly Habitat Enhancement.
Every Saturday, get involved with landscape maintenance and pick up basic gardening skills like weeding, mulching, pruning and planting at Bishan-Ang Mo Kio Park. Help ensure that native butterflies are able to continue thriving in this curated plot of land, and immerse yourself in nature while doing so!
Registration opens 7 days in advance of the activity, and you can register here.
4. NParks' Horticulture Works.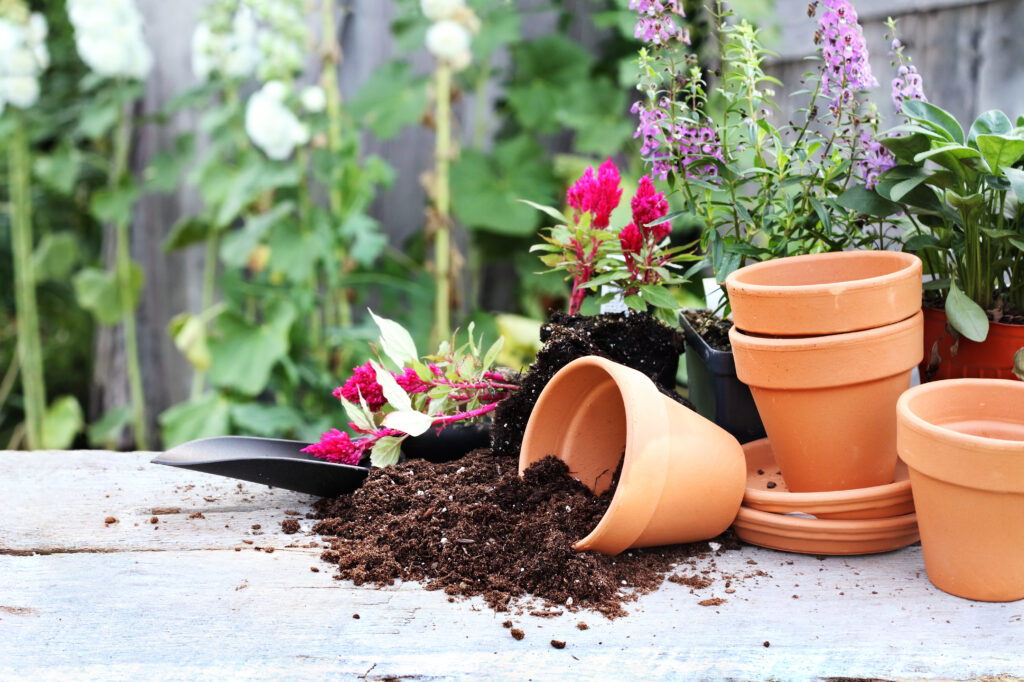 If you prefer something more indoors, NParks has just the opportunity for you! Join them for a morning of gardening, where you'll get to do basic horticultural works for JLG Community Nursery's edible plant collection or help out with other horticulture works and propagation. Activities are generally conducted twice a month with 10 volunteer slots each time, so you would definitely be able to find a date that works for you!
Register for the activities here or here.
5. NParks' Festival of Biodiversity 2023.

From 27 May to 28 May, join NParks for a weekend of fun at Heartbeat@Bedok for their annual Festival of Biodiversity (FOB) in celebration of the International Day for Biological Diversity. FOB initially started as an event to commemorate and celebrate the biodiversity found in Singapore, with hopes to educate and enthuse the general public to be more proactive in conserving the country's natural heritage.
This year, NParks has collaborated with various nature organisations to bring you a variety of green activities. Check out World Wide Fund for Nature Singapore's (WWF-Singapore) booth featuring interactive elements, specimens, and product replicas. Or find out how you can contribute to otter conservation and management in Singapore at Otter Working Group's booth.
There will also be a variety of talks and workshops held by familiar faces. Interested in growing plants but don't necessarily have the space for a pot at home? Qihua Primary School is hosting a kokedama workshop, a type of Japanese bonsai where an ornamental plant grows from a ball of soil covered with moss. Join them on the 27th of May, from 2.30pm to 4.30pm!
Alternatively, strut your stuff in new fits with Singapore Wildcats Action Group (SWAG). Indeed, SWAG will be upcycling old T-shirts with wildcat prints and turning them into something fun and exciting. Festival goers can also spend their time colouring wildcats or having their faces painted as one of their beloved animals. These are only a few examples of the activities in FOB – you also get to create your own chromatography art, make your own badge to bring home and even learn how to do some origami!
There's something for everyone during the festival, and for the full list of booths and activities, check out NParks' website.
6. BONUS: Wild Creatures Workshop.
While this workshop might be taking place in June, the activities that Wild Space and Berry Potter are offering are interesting and will definitely pique the interest of children who really love marine animals!
It's both educational and artsy: participants get to learn about marine life, the effects of marine pollution, and how we can contribute to the solutions. Afterwards, they can even get to take a clay marine creature home they created themselves, as a reminder of their adventures during the workshop and what they have learnt.
This is a paid activity with signups required in advance, so make sure that you register before the deadline!
As always, this list of green activities is non-exhaustive. After all, you can always host your own picnic or beach clean-up – that's the beauty of nature-based activities!
---
Like this article? You'll also enjoy 9 flea markets in Singapore 2023 or 6 ways to stay green in Singapore even after Earth Day!