URECA has launched its climate investing platform that aims to leverage new technologies and empower individuals to take climate action.
---
URECA, a Singapore-headquartered climate tech company, has recently announced the launch of its climate investing platform for web, Android and iOS smartphones. This platform aims to leverage new technologies to make investing in the international carbon credit markets more accessible to everyone, empowering individuals to take climate action.
With carbon credits to support key projects, this may in future help to spur global grassroots movements by delivering access for all individuals and corporations to buy, sell and trade carbon credits from these projects and build their own climate investment portfolio, tracking the impact on the planet with every investment.
so how does this work exactly?
The marketplace will provide both everyday retail investors and corporates with direct access to carbon credits from project developers that are accredited by some of the world's biggest international carbon offset standard programs:
CDM
Gold Standard
Verra
Spanish Registry of carbon footprint by the Ministry for the Ecological Transition and the Demographic Challenge (MITECO)
Investors will have access to the details of the respective projects such as key project documents, credit rating details, the sustainable development goals attained and the methodology adopted for each project.
The platform will also allow its users to earn various rewards and incentives through its ecosystem, with plans to roll out this new feature in Q4 of 2023.
empowering households and SMEs to generate and sell carbon credits.
Household-level projects powered by URECA's digital MRV (measurement, reporting and verification), which utilises IoT engineering and machine learning to remotely verify carbon offsets, will also be available on the platform.
The MRV system enables individual households and SMEs to transition to clean energy and produce and sell carbon offsets. This will also enable any investor to invest in and offset high-quality carbon credits, whilst empowering anyone to take action in the fight against climate change.
and this system works well too.
Recently, in partnership with the Asian Foundation, URECA celebrated its first carbon credit powered by the MRV verification system. The credit was generated by five families, living in the ger districts of Ulaanbaatar, Mongolia.
The families stopped using coal in their homes and successfully transitioned to clean energy. This is the first carbon credit generated by the pilot with the Asian Foundation, which was announced in 2022.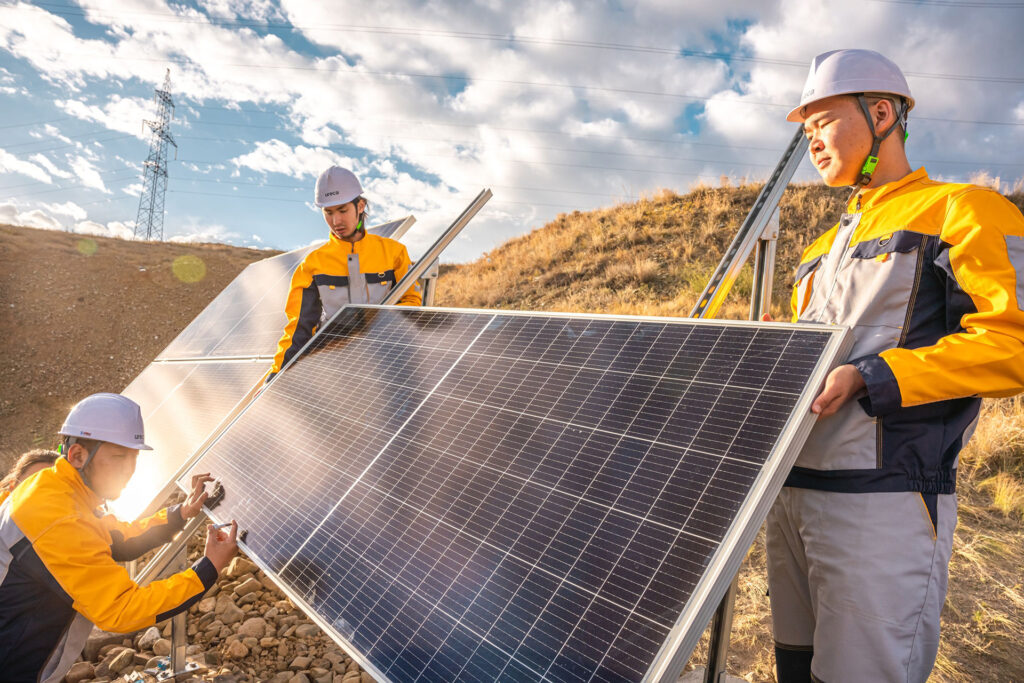 "We hope URECA's platform will enable anyone to become a climate investor and play their part in the fight against climate change through carbon financing. What was so far a complex ecosystem mostly accessible to corporations, is now democratized and available to anyone that wants to make a difference," said Orchlon Enkhtsetseg, Chief Executive Officer and Founder of URECA.
"We hope to catalyse a movement and empower grassroots participation by providing unprecedented access to individuals and SMEs to be a part of the carbon market."
To find out more about URECA's marketplace, or if you're interested to try it out, please visit URECA via this highlighted text here.
---
Check out how Singapore-based Entoverse brings chatbots to insect farming here!