Partnering with the Fullerton Health group, this is part of M1's new 5G Maritime solutions.
---
The new 5G maritime solutions will enable telemedicine services for Singapore's maritime industry, improving safety and response times for personnel who may have contracted injuries while out at sea.
Under the banner of SMARTsafe, live teleconsultations with medical professionals will instruct on-board personnel with instructions on how to treat injuries, while 5G-enabled drones help to deliver medicine to ship crews in real-time.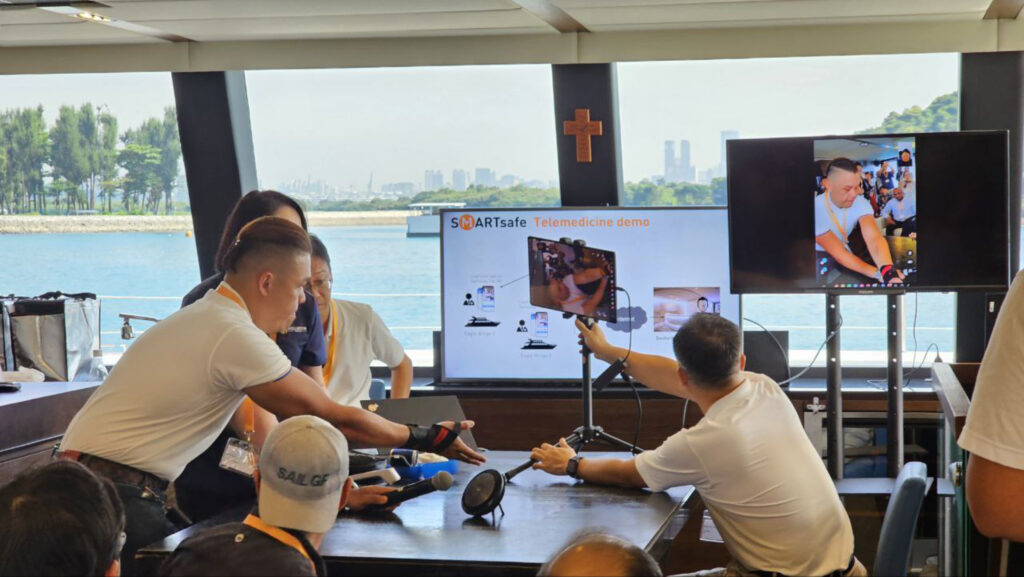 This is part of M1's broader 5G SA-powered solution-in-a-box suite, which also encompasses SMARTasset and SMARTops. According to the telco, the suite will open up new revenue streams by supporting "end-to-end servicing", on top of supplying strong 5G connectivity.
The introduction of these services is also in line with M1's ambitions to deliver 5G standalone (SA) offshore coverage for the southern coast of Singapore. This is part of its Maritime 5G testbed efforts which were initiated back in August 2022.
"M1 continues to double down on our efforts to co-create and introduce viable 5G-enabled commercial solutions to further revolutionise Singapore's maritime operations and make Maritime 5G a reality," stated Manjot Singh Mann, CEO of M1.
"This launch is a testament to our promise to deliver readily available innovative 5G solutions that can be adopted and rolled out easily by businesses to improve business efficiency." 
M1 expressed that this new "plug-and-play" approach aims to support easier integration and deployment of 5G-powered solutions for companies in the maritime industries. Additional support for other industries are to follow in the future.
"Undoubtedly, the partnership with M1 greatly improves the usability and accessibility of Fullerton Health's services," said Ho Kuen Loon, group CEO of Fullerton Health.
"We want to harness the 5G network to provide virtual healthcare solutions, including telehealth and remote patient monitoring and care team collaboration as the health and safety of port workers and sailors are critical to global trade and supply chains, and we are grateful to be able to contribute toward this."
The telemedicine service will be officially launched in July 2023 and made available for all seafarers or employees from shipping companies in Singapore. This applies to personnel on land and in the anchorage as well, so long as they are connected to M1's 5G network.
---
Check out what Schneider Electric is doing with new green buildings!