With a new 60kWh battery and electric powertrain, Mercedes-Benz's new eVito touts a range of more than 300km and onboard active safety systems.
---
Hot on the heels of the new EQV, Mercedes-Benz has just announced the debut of the new eVito panel van.
With a new 60kWh battery and electric powertrain, the updated eVito touts a range of up to 327 kilometres (WLTP cycle) alongside a suite of standard onboard active safety systems. These safety systems include Active Brake Assist, Attention Assist and Headlight Assist.
The eVito is Mercedes-Benz's first commercial application of electrification in the Singapore market. It is essentially the commercial counterpart to the EQV, appealing to customers in commercial logistics and delivery services.
It isn't all bare bones too, with 17-inch wheels, a locking glove compartment, a wooden floor, and a multifunction steering wheel with a travel computer included as standard.
With the battery pack nestled under the floor, the eVito boasts up to 6.6 m³ of loading volume. The long variant will have a maximum payload of 940kg, while its extra-long sibling has to make do with just 900kg.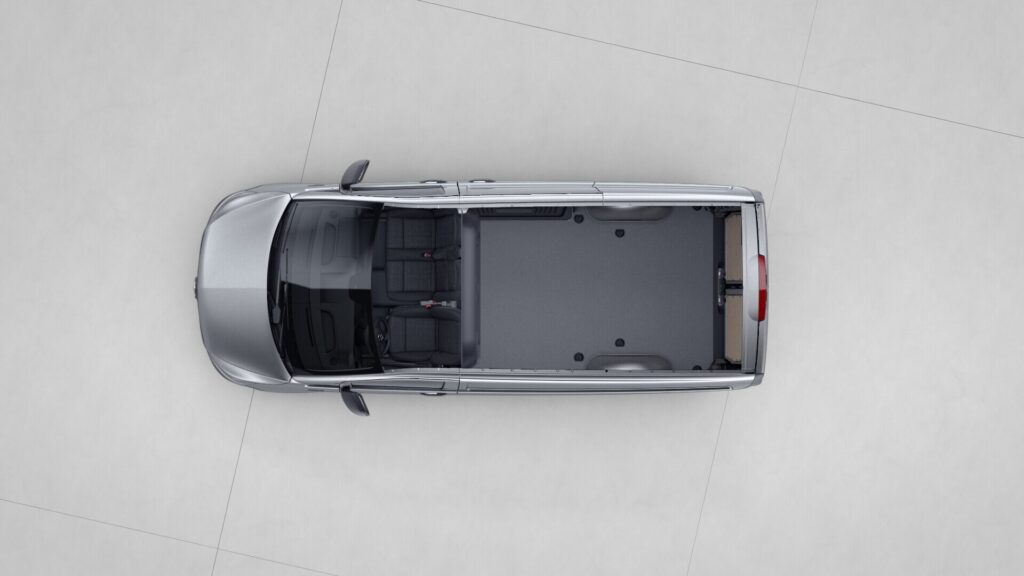 Both AC and DC charging is available, with DC charging carrying a maximum of 80 kW. This tops off the eVito from 10 to 80% in about 35 minutes. A single motor drives the front wheels of the eVito, with a peak power output of 85 kW (116bhp) and 360Nm of torque.
Being a commercial vehicle, its top speed is limited to 120km/h. Various recuperation levels can be toggled too to recharge the battery while driving, via shift paddles behind the steering wheel.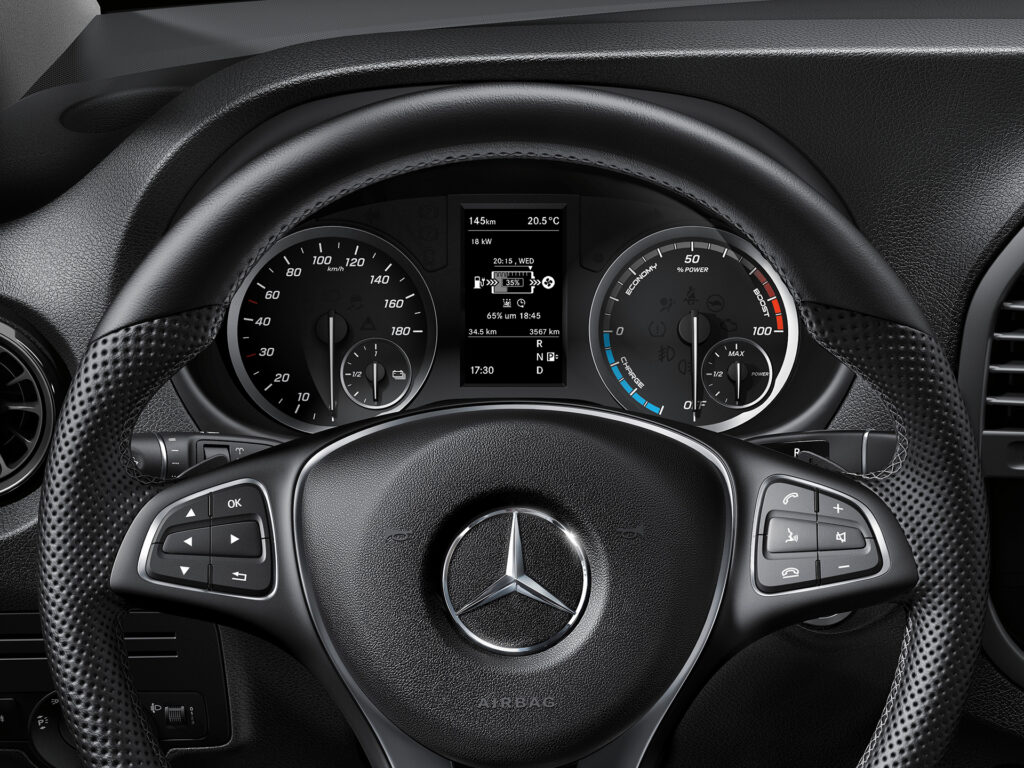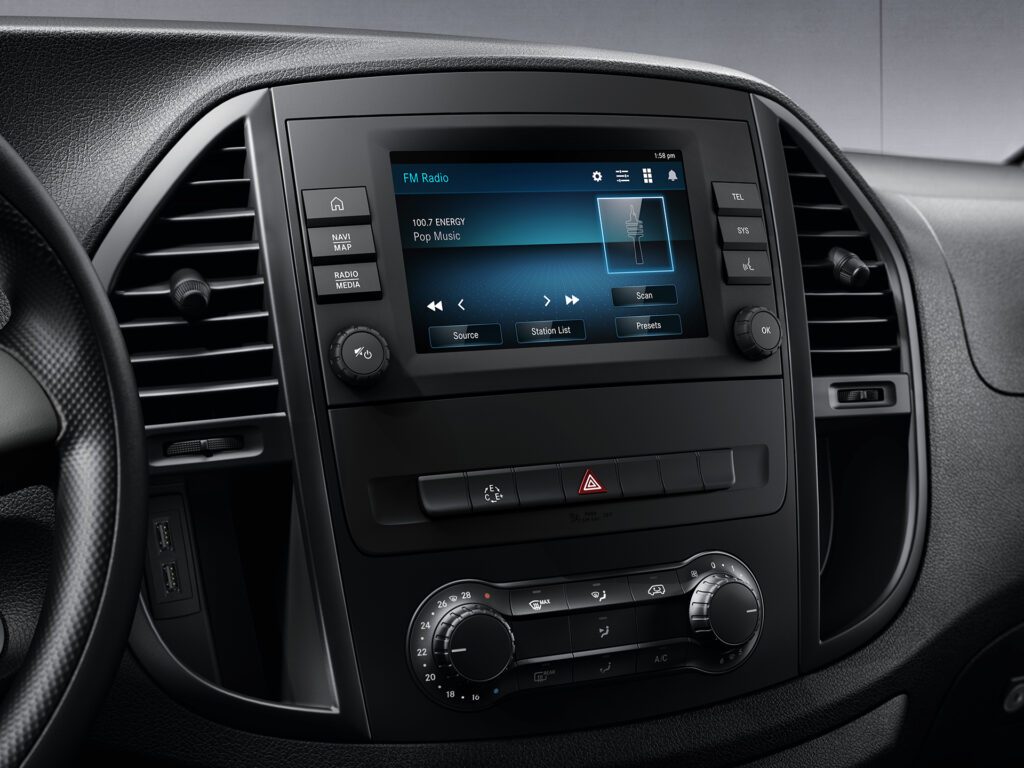 Should owners wish to maximise range, the eVito's DAUTO recuperation mode offers information from the safety assistants, plus it adapts the strength of recuperation in real-time. In addition, three drive modes help owners choose between maximum comfort or maximum range at the push of a button while driving.
The eVito can be ordered in two different lengths in Singapore. The standard comes in at 5,140 millimetres, with the extra-long version bringing that figure up to 5,370 millimetres.
Prospective customers can head down to the Mercedes-Benz showroom to take a closer look at the new eVito today.
---
Interested in the passenger version instead? Why not check out the Mercedes-Benz EQV here!