Cycle & Carriage recently unveiled the latest Kia Niro Hybrid. A complete makeover results in a host of new changes in design and materials that are at the forefront of sustainability.
---
The previous Kia Niro Hybrid proved to be very popular among customers providing comfort, and space whilst enabling drivers to save big on fuel costs. It also proved to be a more entertaining drive than stalwart hybrid models such as the Toyota Prius.
This new iteration is set to build on its predecessor's success with several new best-in-class offerings, including a newly designed Advanced Driver Assistance Systems (ADAS) and a more efficient hybrid powertrain.
sleek and bold new looks
Visually, the new Kia Niro sets itself apart with a dramatic redesign. The new model exudes a bolder and more futuristic design language. This design isn't just cosmetic though, as the new shape also makes the Niro more aerodynamically efficient when on the move.
This crossover now comes in eight vibrant colours and two trim levels. The premium SX line is aimed at drivers who wish to have all of the advanced technological comforts at their fingertips, while the entry EX line should appeal to more budget-conscious buyers.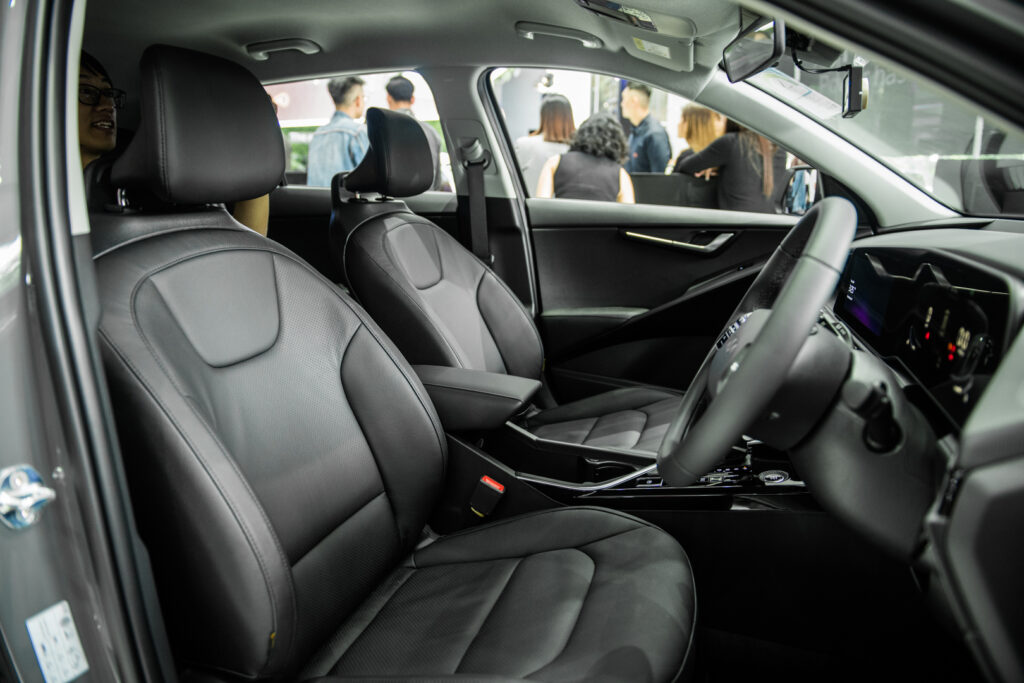 Step inside and two large displays immediately catch your attention. The entertainment unit is slightly off-center and is equipped with a new 10.25-inch panoramic curved Supervision Cluster display, replacing the 8-inch screen in the previous generation.
This new system boasts convenient access to the Niro's driving functions, native navigation system and infotainment settings. USB charging ports are available as well for all occupants.
In order to save space and reduce dashboard clutter, the multimedia and climate control buttons are touch sensitive and are combined into the same touchpad.
Occupants can toggle between these two modes with the simple press of the fan/arrow button. Spring for the higher spec and the traditional gear shifter is replaced with a futuristic-looking electric dial Shift By Wire dial.
The new seats in the Niro are also a step up from the previous generation. New bolsters and contours aim to reduce fatigue sustained from long prolonged periods of driving, and the higher spec Niro even comes with ventilated and heated seats. The seats are also slimmer, allowing for more headroom, and legroom within the vehicle for all occupants.
Sustainability is the name of the game for the new Niro Hybrid. In order to minimise the use of non-recyclable materials, the seats are instead made of vegan leather from eucalyptus trees. 56% of the headlining is formed from up-cycled plastics, and the multi-use cargo screen uses recycled fibers in its construction.
One key feature of the new car is that the interior door panels are now covered with BTX-free paint that does not contain benzene, toluene, and xylene. This is especially helpful for asthmatic individuals who may suffer from breathing difficulties from prolonged exposure to such chemicals.
For greater convenience, the new Niro Hybrid also features the Kia Connect Lite service mobile application. This enables owners to control their vehicles remotely, check on their current vehicle status and schedule upcoming maintenance sessions with ease.
an eco-friendly drivetrain that enables you to drive further
The new Niro Hybrid is propelled by an updated 1.6-liter Smartstream engine that produces 128hp and 144Nm of torque, a substantial upgrade to the Kappa engine found in its predecessor. This engine enables the Niro to achieve a top speed of 165km/h.
Even though the new Niro has a larger physical footprint than the previous model, the new model is even more eco-friendly and boasts excellent fuel savings, with a peak efficiency of just 4-liters per 100 kilometers.
Better still, the Niro falls under the A2 VES Band, so prospective customers get to enjoy up to $15,000 in rebates.
host of safety features in place to protect occupants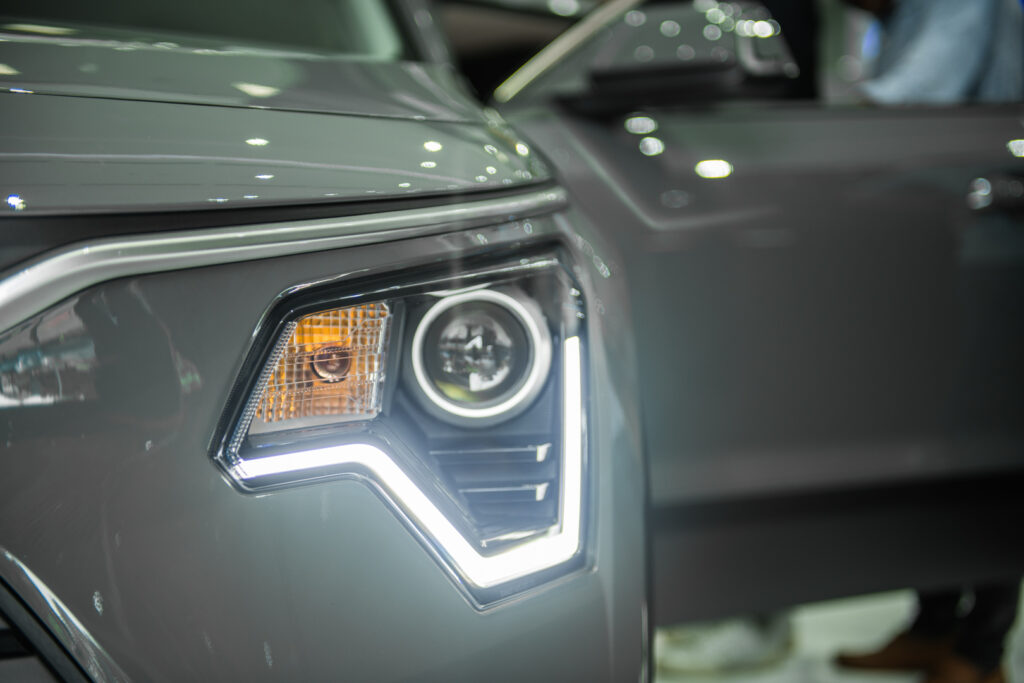 Like many of the new models in the Kia range, the new Niro Hybrid also benefits from the Advanced Driver Assistance Systems (ADAS), greatly enhancing safety for its occupants. Some of the notable safety features that are included in this system are Forward Collision-Avoidance Assist, Blind-Spot Collision-Avoidance Assist, Smart Cruise Control, Rear-Cross Traffic Avoidance Assist and Safe Exit Assist.
These safety assists aim to prevent accidents from occurring, with the Niro promoting active safety and warning the driver of any oncoming danger. Should the driver be unable to act in time, the car is also capable of stopping on its own to prevent a collision.
The new Kia Niro Hybrid is available for viewing in the Kia showroom. More details can be found here.
---
Being eco-friendly is all the rage today as we have to do our part to protect the environment. Check out how LG is doing it with their new air solutions!