Stress is an everyday part of life, especially when you're living in the city. Lucky for us, Singapore is equipped to handle that! Check out Singapore's 9 therapeutic gardens for some zen.
---
As the 'most fatigued' country in the world, it's no surprise that many Singaporeans are often stressed out. Our fast-paced lives might mean we find it hard to unwind and relax. But hey, let's not forget: Singapore's also a garden city! Combating stress might just come easy… If you know where to look for it.
9 of Singapore's parks have carved out a space for therapeutic gardens – all designed (and backed by scientific evidence!) to meet your physical, psychological and social needs. This includes relief from mental fatigue, reduced stress and improvements to your emotional well-being. So if you're looking to take a breather during lunch or on the weekends, these therapeutic gardens in Singapore might just be the go-to spots.
1. Bedok Reservoir Park.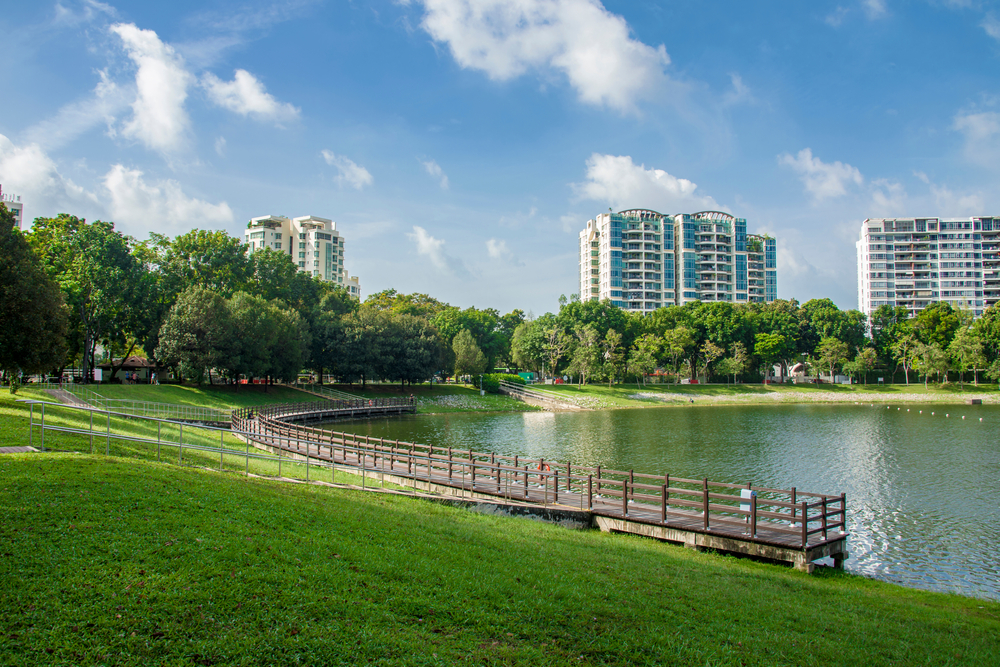 If you're living in the East, Bedok Reservoir Park's therapeutic garden might be the most convenient spot to head to. Overlooking the gorgeous reservoir amid lush greenery, Bedok Reservoir's therapeutic garden is definitely set up for calm and stress relief.
Features at Bedok Reservoir's therapeutic garden include an interactive rock garden, a pavilion offering unobstructed views of the waterfront, and boulders that reflect the garden's heritage (the entire garden was built over a former sand quarry!).
2. Pasir Ris Park.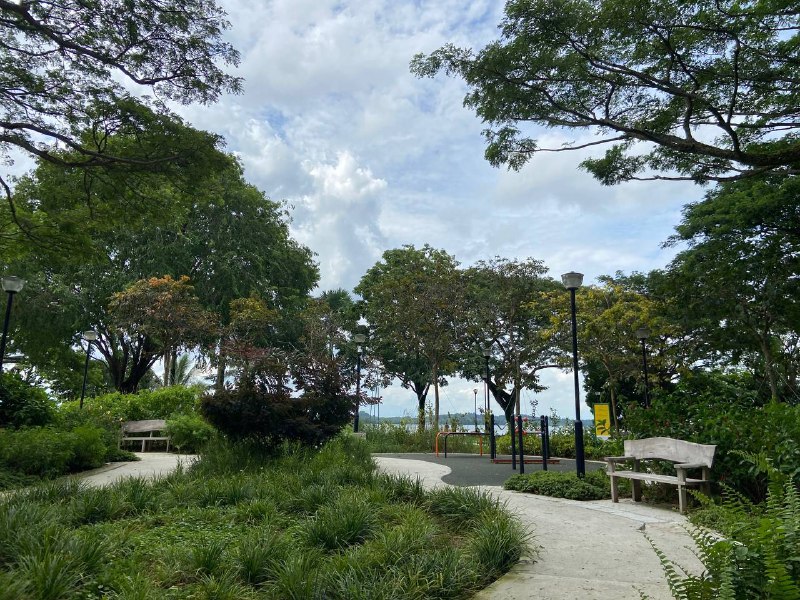 Those living further east of Singapore might instead opt for Pasir Ris Park! Located just 67 metres away from the sea, you're getting a 2-in-1 stress relief package consisting of both the calm rustle of leaves and soothing sounds of the sea. Talk about reducing anxiety.
Consisting of a fitness area that encourages physical movement and social interaction, an activity pavilion and deck, this garden is designed to calm your nerves and encourage stress-relief. There's even a swale which runs through the gardens – bonus greenery points!
3. Punggol Waterway Park.
If you're enjoying the waterfront theme these therapeutic parks bring, Punggol Waterway Park is definitely up your alley. This therapeutic garden offers elevated views of the waterway that runs through Punggol. Relaxing views definitely help the stress-relieving process!
Nature-lovers especially might benefit from this garden, too. Punggol's therapeutic garden uses plants and plant-related activities to improve mental well-being. This includes a wellness zone filled with plants to invigorate your senses, as well as a fitness area!
4. Bishan-Ang Mo Kio Park.
And if that doesn't already sound perfect for the nature lover, this just might. Bishan-Ang Mo Kio's Therapeutic Garden is designed to engage your senses with its landscape of plants. Get some fresh air and let your worries fade away as you stroll past the pond gardens into one of the 4 zones of plants: Fragrance Zone, Biodiversity Zone, Edibles & Medicinal Zone and Colours & Textures Zone!
5. Telok Blangah Hill Park.
Need somewhere to quietly read a book or watch leaves rustle in the wind? Telok Blangah Hill Park's tranquil setting and restorative environment makes it the place to head to! With benches and lush greenery all around, calming your worries and anxieties couldn't get any simpler.
Plus, when you're done, you could head to the terrace gardens in the same compound. The area is filled with gorgeous lilac Bougainvillaeas that make for the perfect Instagram shot!
6. Tiong Bahru Park.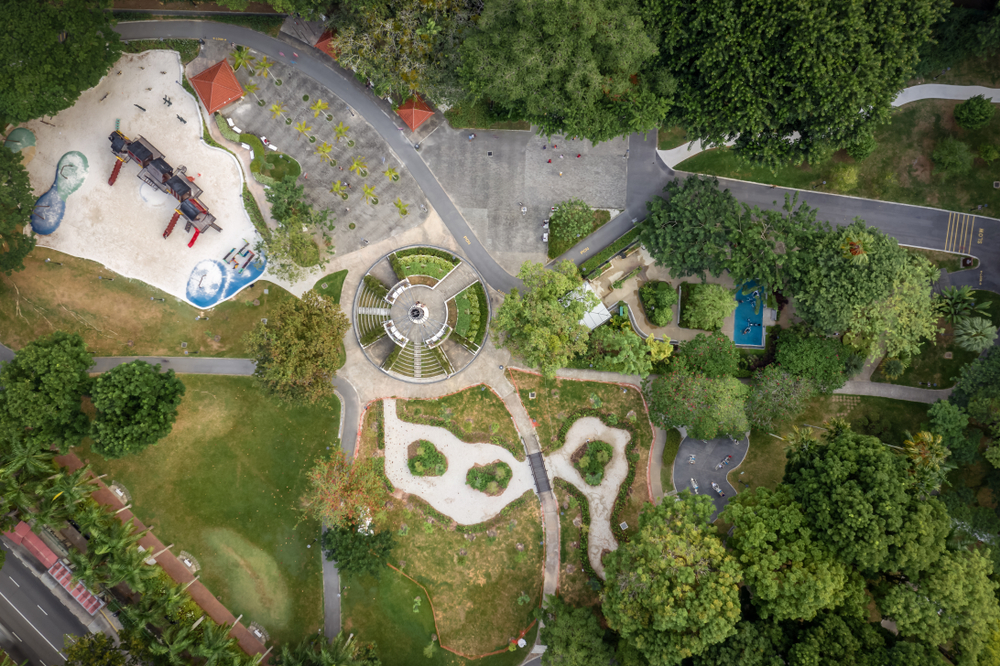 If you loved Bishan-Ang Mo Kio Park's therapeutic garden, you might just love Tiong Bahru Park's. Another heartland mini escape from the stress of real life, this therapeutic garden also consists of four zones of plants: Fragrance zone, Biodiversity zone, Edibles and Medicinal zone and Colours and Textures zone!
7. HortPark.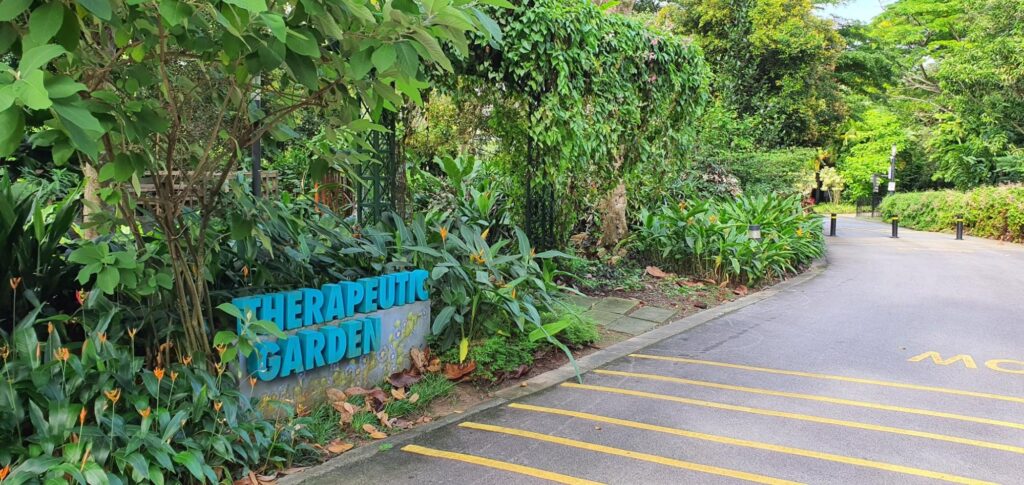 The OG of all Singapore therapeutic gardens lies here! Launched in May 2016, this garden comes with a restorative zone and complementary activities zone. Sit back and relax under the ample shade as you listen to the tinkle of wind chimes and the trickle of the water features. Surround yourself in elegant plants and breathe in fresh air. Stress relief? No problem.
8. Choa Chu Kang Park.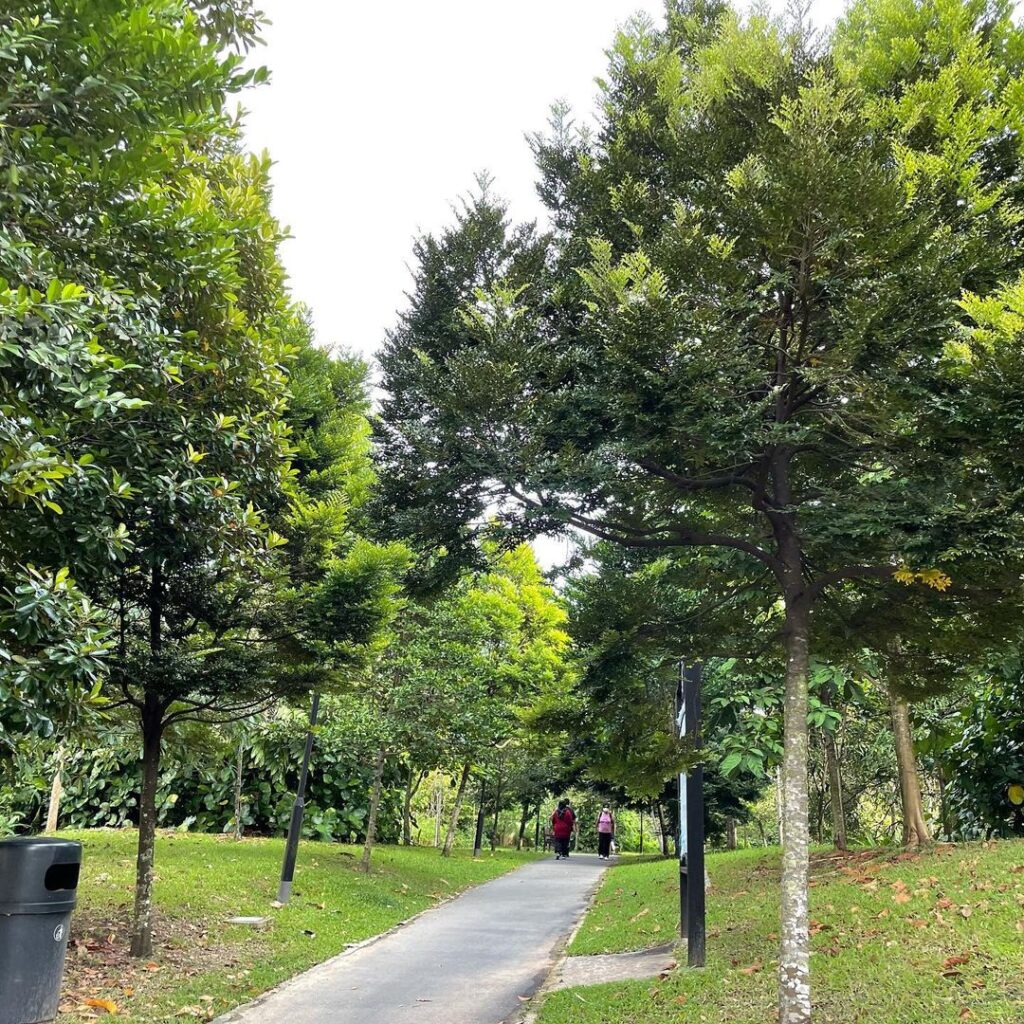 Two (and maybe more) is better than one! Choa Chu Kang's therapeutic garden is specially designed to improve social connection to other gardening communities in the area. Find it right next to Choa Chu Kang's Community-In-Bloom Garden and Allotment Garden – you might just make a new friend.
And of course, it wouldn't be a therapeutic garden without its stress and anxiety-relieving features! The park is home to edible and fragrant plants and a calming water feature that'll have you extra relaxed. The best part of this park, though? It's wheelchair-friendly!
9. Jurong Lake Gardens.
Family-friendly fun is definitely stress-relieving, and with Jurong Lake Gardens' therapeutic garden, everyone can join in! Jurongs' therapeutic garden consists of 2 sessions: one designed for adults and another for children.
If you've got kids, be sure to check out the various sensory zones and play elements like a wheel-chair-friendly crawling trellis, a labyrinth with glow in the dark pathways and floor imprints of the animals and insects found in Jurong Lake Gardens. This section of the garden is designed to cater to children with mild autism, ADHD and physical disabilities – so everyone can take a breather and enjoy the greenery!
The area is also connected to the adult's Therapeutic Garden, which boasts nostalgic features like a stone chess table and a shelter with an extended trellis.
If you're a lover of all things green and nature, stress relief comes easy with Singapore's very own therapeutic gardens and parks. All you've got to do is head down to your closest neighbourhood therapeutic park, have a stroll or seat, and channel the zen!
---
Love green spaces? Be sure to check out these 9 green spaces to watch the National Day fireworks or explore underrated green spaces in Singapore here!