Singapore's first gelato line made from locally-grown vegetables launches tomorrow at The Local Farm Weekend by Gardenasia.
---
If the recent lack-of-chicken-fiasco has taught us anything – it's that some people don't realise that freezing fresh chicken makes it frozen chicken local production plays a vital role in preventing any major food disruptions.
While it is heartening to know that the number of local farms have increased to 260 last month, there is still the issue of demand. Afterall, some consumers still believe that supporting local farms is often times a complicated process.
That's where The Local Farm (TLF) by Gardenasia comes in. The company believes in bringing the goodness of local farms closer to people in Singapore, and simplifying ways people can support local by buying local.
eat yo' veggies, and enjoy them too.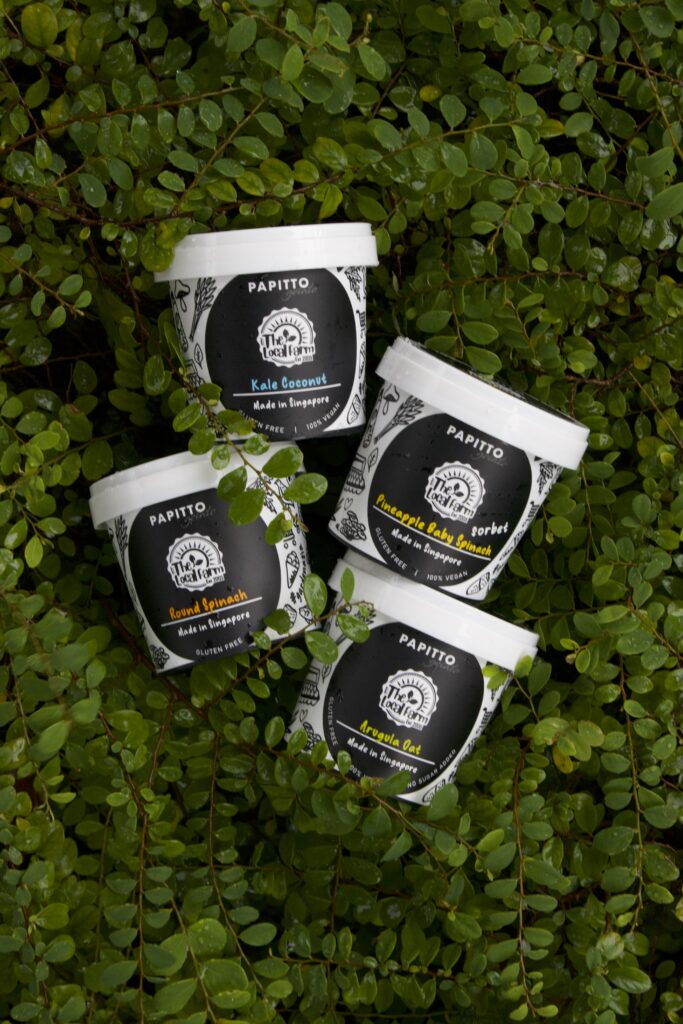 As part of their initiative to explore ready-to-eat foods, TLF is set to launch their own gelato line with a very fresh twist. Made from locally-grown vegetables, the gelatos developed in collaboration with local brand Papitto Gelato, include flavours such as Arugula Oat, Kale Coconut, Pineapple Baby Spinach, and even Round Spinach.
If you're a parent with veggie averse little ones, I can already hear you rejoicing. If you happen to be a veggie averse kid reading this, or perhaps share the sentiments of our Carnivore Convert friend,  you're probably thinking – say whut now?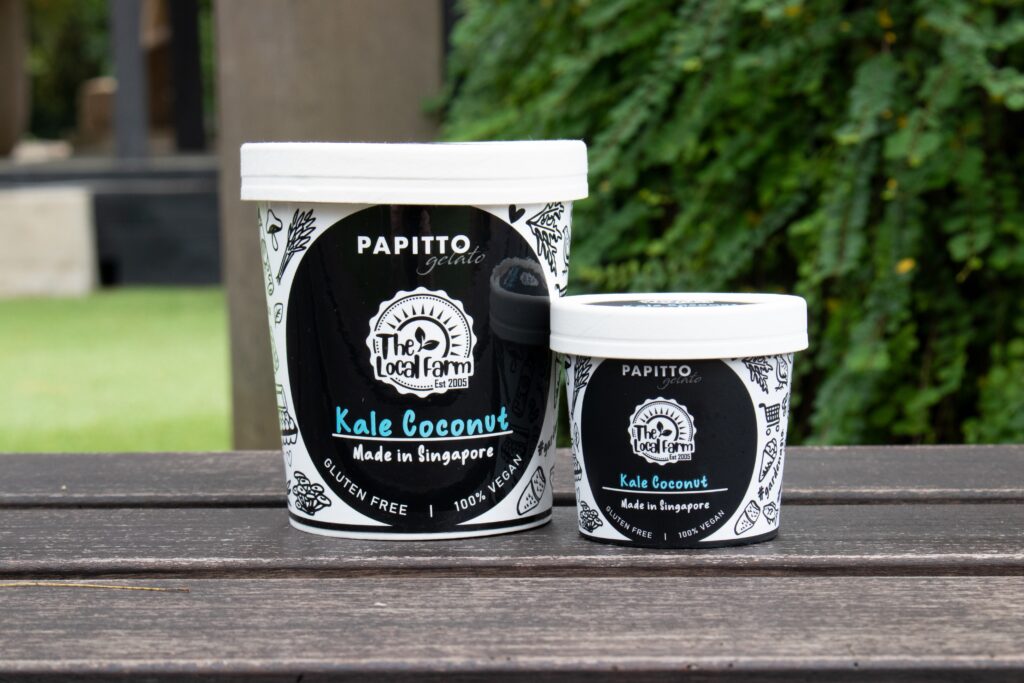 But before you cast any shade, we reckon you should give it a go. Afterall, these healthy gelatos are loaded with prebiotics, high in fibre, gluten-free, and come with 3 vegan options!
"The Local Farm believes in bringing convenience of accessing locally harvested goodness to people, and we understand the consumer pain point of having to go out of their way to find and support locally-grown produce. With the gelato line, we work with Singapore farms to provide consumers a fun and easy way of supporting local farms by buying local," shared Mr Kenny Eng, Director of Gardenasia.
The gelato line is set to officially launch at The Local Farm Weekend from 4-5 June, though it will be available for purchase later on via TLF's website. The brand is also looking into partnering up with a food delivery service to make it easier for everyone get their hands on these quirky creations.
The Local Farm Weekend.
If you're already making a bee line for The Local Farm Weekend, you'll be pleased to note that there'll be loads of other fun stuff to keep you and the fam occupied.
For one, the event will feature more than 15 booths showcasing ready-to-eat and fresh food. Vendors include MamaShop, CRUST Group, and Good Coffee. Plus, there'll also be a children's corner with colouring activities hosted by the Singapore Food Agency, and a moss workshop by Mosscape.
The Local Farm Weekend will be held on the first weekend of every month from 10am to 4pm, and is open to the public. The first installation featuring the launch of the TLF gelato range takes place 4-5 June at Gardenasia Singapore.
more deets here:
The Local Farm Weekend
Gardenasia Pte Ltd
240 Neo Tiew Cres
Singapore 718898
---
If you're looking for other fun activities to keep yourselves occupied, check this 'lit' event out (sorry), and be sure to explore other eco-exciting products and activities in our Living section!