With more people aspiring towards a zero-waste lifestyle, it's safe to say we're paying more attention to trash. But according to Harold Koh, founder of Nextevo, a company focused on repurposing agricultural waste, people have been overlooking one very important bit of waste – pineapple leaves.  
---
From consuming 'ugly' fruit and vegetable, to upcycling your old pair of jeans, or shopping second-hand clothes – there's been a growing focus on trash and well… trashing less. Perhaps one type of rubbish that isn't spoken of too much, is pineapple leaves.
How can a few tufts of leaves be so seemingly threatening to the environment, you may wonder!
Well, let's put things into perspective. Southeast Asia is the world's largest pineapple producer, with Thailand producing a whopping 1.7 million tonnes per year! And while pineapples are produced to be eaten, the inedible bits get wasted away. Most of the time, significant volumes of leaf waste are burnt, discarded into landfills or composted, all resulting in harmful environmental impact.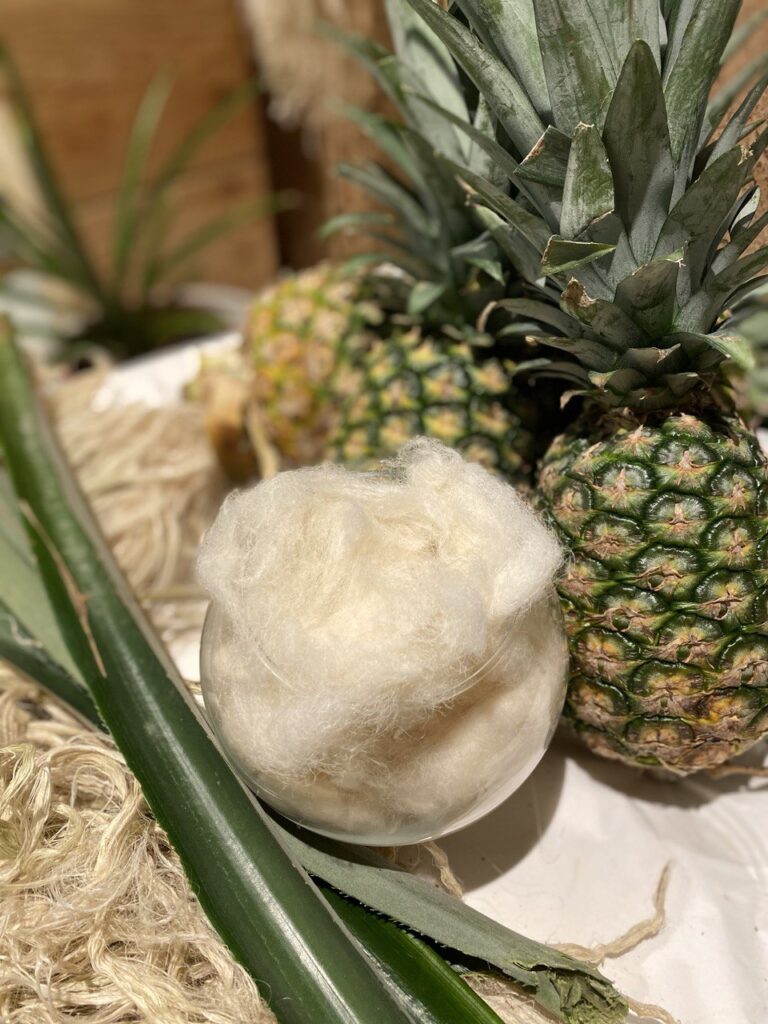 Thankfully, Nextevo, led by Mr Harold Koh, aims to transform agricultural waste into sustainable value-added products for everyday living and agricultural applications. For one, the company works with local farmers in Thailand to process pineapple leaves into Ready-to-Spin (RTS) fibres, and blended yarn made by spinning RTS fibres and other eco-fibres. These pineapple leaf fibres (PALF) can then be used for fabrics suited to apparel like jeans, footwear and even home textiles like bath towels.
Apart from minimising environmental impact, the partnership also supplements income for the farmers. Headquartered in Singapore with operations in Thailand and Indonesia, the company is also focused on acquiring coir fibre from coconut husks which can be used for bedding and mattresses.
To find out more about their work, we spoke to Mr Harold Koh to find out more!
---
Hi Mr Koh! Could you share with us what prompted you to start Nextevo?
Hi! Well, I used to work for Great Giant Pineapple (GGP) in Indonesia, ranked the world's 2nd largest pineapple producer in terms of volume. When I stepped down after 9 years as the President and CEO, I wanted to start my own sustainability-related business, and this is an area that I am passionate about.
I chanced upon an opportunity when I was introduced by a friend from the coconut industry on turning agricultural waste into value-added products. I was already aware of the abundance of agricultural waste that could be turned into sustainable products.
"Afterall, in Southeast Asia, agricultural waste is commonly burnt, discarded into landfills and composted, resulting in the release of harmful greenhouse gases into the atmosphere."
As such, Nextevo was founded in June 2019 with the mission of transforming agricultural waste into sustainable value-added materials and products for everyday living and agricultural applications.
Have you always had an interest in working with agricultural produce or textiles?
I think I've always been interested in sustainability first. For instance, at GGP, I established a biogas project to reduce coal power energy consumption, mixed palm kernel shells with coal to generate energy from the company's power plant and reduce carbon dioxide, and even grew bamboo plants to prevent soil erosion at riverbanks and reservoirs.
Woah, bamboo plants?
Yes! Bamboo is actually a crucial element in the balance of oxygen and carbon dioxide in the atmosphere. A grove of bamboo releases 35% more oxygen than an equivalent stand of trees.
That's interesting!
Yes, so I guess it kind of started that ways, and then I progressed into actively looking at how to get rid of existing agricultural waste without harming the environment but also adding value. For example, extracting natural enzymes, also known as bromelain, from pineapple stems which are ingredients in dietary supplements and skincare.
I think it's mentioned on Nextevo's website that utilising pineapple leaf waste also helps improve the livelihood of Thai farmers. Could you share how that works out?
Sure, so currently in Thailand, Nextevo works with local Thai farmers to collect pineapple leaves. This is on top of farmers harvesting pineapple fruits. Nextevo then purchases the pineapple leaves from farmer groups and this helps supplement their incomes by an additional 20-30%. We're also planning to purchase pineapple stems for other value-added purposes in future. Our aim is to use all the by-products after fruit harvest.
How are raw materials like pineapple leaves and coconut husks sourced for in Thailand and Indonesia?
Well, for pineapple leaves, Nextevo primarily works with farmer groups and cooperatives for pineapple leaf collection. For coconut husks, Nextevo will work with companies that are coconut food processors and own plantations.
The pineapple leaves that go to waste are later burned or composted leading to adverse environmental effects. What drew your attention to this issue?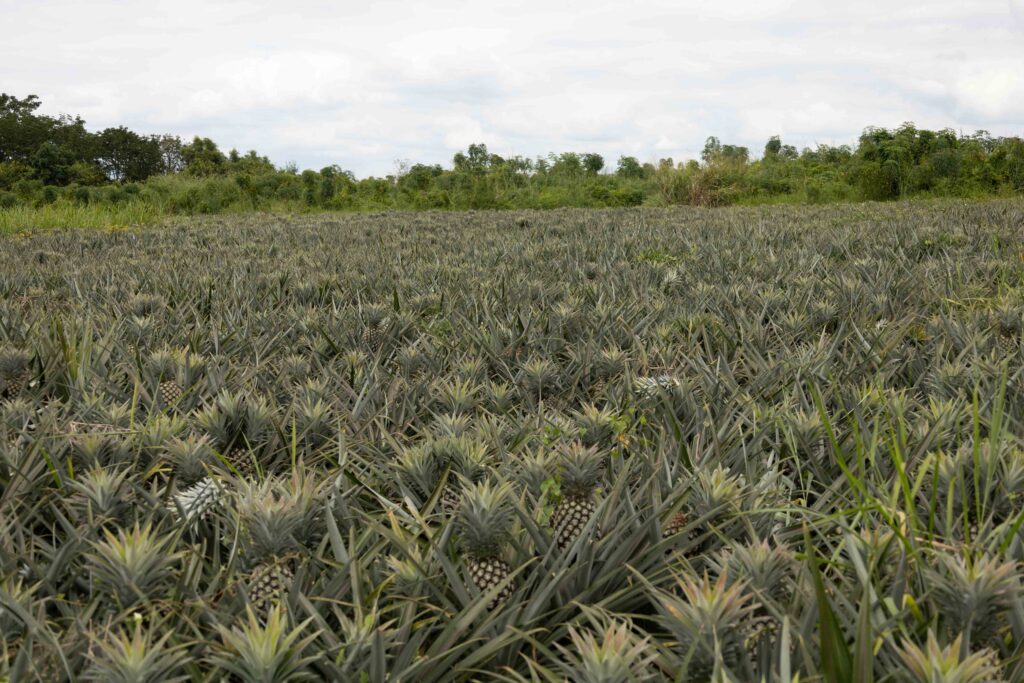 I noticed that there were many occasions where small-holder farmers set fire to cultivated pineapple fields to clear stubbles, weeds and waste before sowing new crops. It's fast, economical, but extremely unsustainable. The burning itself releases greenhouse gases and contributes to climate change.
Using pineapple leaves for value-added textiles would help to reduce environmental pollution. As one of Nextevo's raw materials, they do not require extra land, water and other resources to cultivate since the plant is grown for food purposes.
What makes ready-to-spin (RTS) fibres unique/how do they differ from other eco fibres?
Turning pineapple leaves into textiles is not a new concept, in fact this practice can be dated back to the 17th century in Southeast Asia. In the Philippines, traditional Barongs such as formal shirts, or wedding garments are made from pineapple leaf waste.
What makes our RTS pineapple leaf fibres unique is that they're created with sustainability in mind. They are processed from pineapple leaves that are agricultural waste, after the fruits themselves have been harvest.
Compare this to say… hemp and linen which are grown with a purpose. They're also functional and have a higher ability to absorb and retain dye, plus are also soft, smooth, and breathable. Our RTS PALF has also passed the parameters for OEKO-TEX Standard 100 Class I, which means that our textile materials are also suitable to be made into baby-related textile products.
In your opinion, should businesses be more mindful of operating in sustainable ways? If so, what do you think is stopping them?
Now more than ever, it is the time for businesses to be mindful of operating in sustainable ways. Humans are a major contributor towards climate change. The extreme changes in weather conditions have already resulted in rising sea levels in major cities of the world, there've been longer drought seasons or flooding seasons that result in destruction of food production, properties and lives all over the world.
"Companies need to do their part and operate more sustainably, but I think the biggest hindrance is management time and cost."
And then there's acquiring certifications and standard for managing sustainability programmes to avoid being labelled as 'greenwashing'. These tend to lead to higher costs, higher management time, and lower profits.
Do you think Singaporeans in general are becoming more sustainable?
Yes, I do see more and more people, especially the Gen Z's and millennials adopting more sustainable practices these days. Yet, while Singaporeans have become more aware, the adoption of sustainable practices is still lacking as compared to other developed countries. In fact, most of our Go Green activities are government driven.
Perhaps the rate of adoption is affected because of higher costs or inconvenience to practice sustainability. It is also hard to maintain eco-friendly habits long-term, feeling that the current status quo is sufficient and that individual actions would be too small to make an impact nationally, regionally and globally.
What are some ways Singaporeans can move towards a zero-waste lifestyle?
Since the pandemic, I do see more efforts to curb plastic and food waste, but less so on fashion waste. Being in the textile application business, we need to better understand what we are wearing. I recommend a 'buy better, wear longer' practice. 'Buy better' in terms of purchasing quality using sustainable and functional materials that lower carbon footprints and reduce environmental impact on the planet!
And what's next in the cards for Nextevo?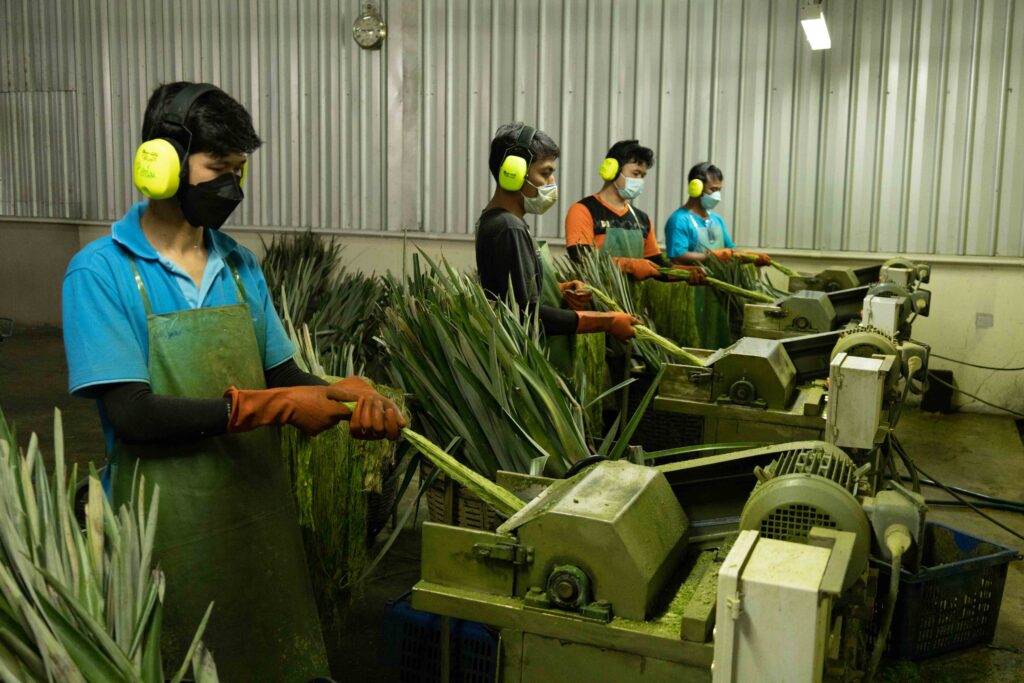 Well, we are in the midst of expanding our source locations of pineapple leaves and coconut husks in Southeast Asia, as well as looking for other types of agricultural waste such as banana stems for our sustainable natural fibre textile business. We're very focused on understanding what materials and products can be created from various types of agricultural waste in Southeast Asia.
---
Find out more about what Nextevo has in store, or learn more about recycling and upcycling to spur you on towards a zero waste lifestyle!