The perennial SUV is now available as a petrol-electric hybrid, but it's biggest competitor may come from within… Read on to find out what we thought of the Toyota RAV4 hybrid.
---
The Toyota RAV4 has gone from a quirky niche model that first appeared in mid-90s to a core model in the Japanese automaker's lineup. Back then the RAV4 was part of a new generation of 'soft roaders' that included the Honda CR-V and Land Rover Freelander. These cars were designed to look like rugged 4x4s but were really designed to spend more time on paved roads and offered car-like drivability as a result.
Today, the fifth-generation model has grown in size to the point where it now can be seen as a Sport Utility Vehicle (SUV) alternative to sedans such as the Toyota Camry, for example.
Not surprisingly, the latest RAV4 shares the same TNGA (Toyota New Global Architecture) chassis as the Camry, as well as as a growing plethora of Toyota models.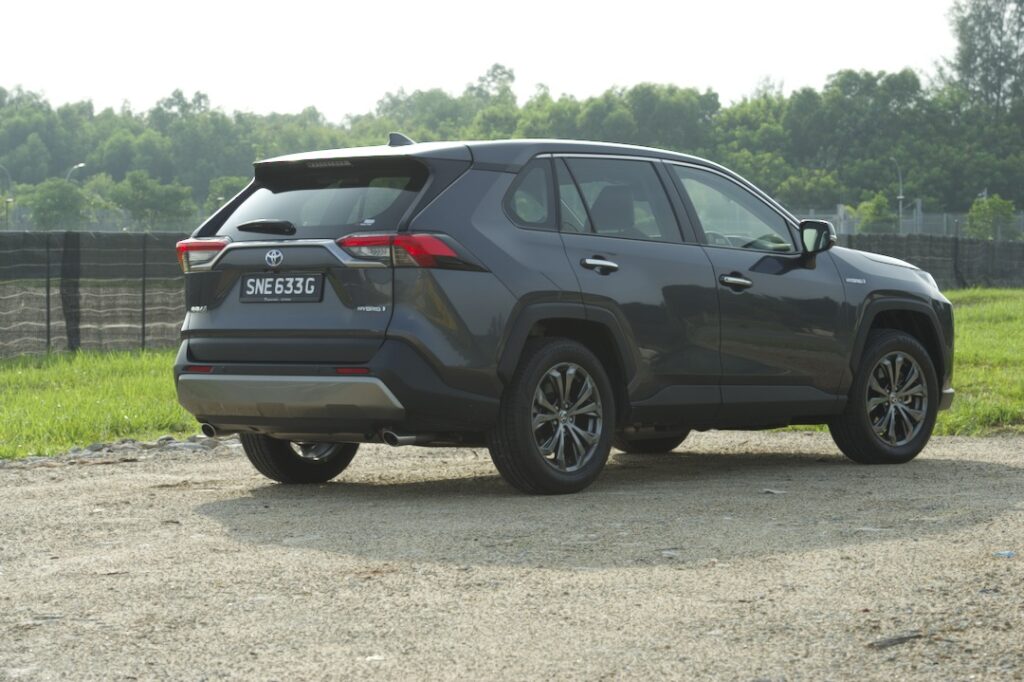 Although this generation of RAV4 has been available since 2018, the hybrid model has only recently made it to our shores.
This version is not to be mistaken for the Toyota RAV4 Prime, which is a 302hp Plug-in Hybrid Electric Vehicle (PHEV). That version is one of the most in-demand cars in the United States where customers have to wait anywhere from 6 months to 3 years if they don't want to pay for the huge mark-ups over the retail prices.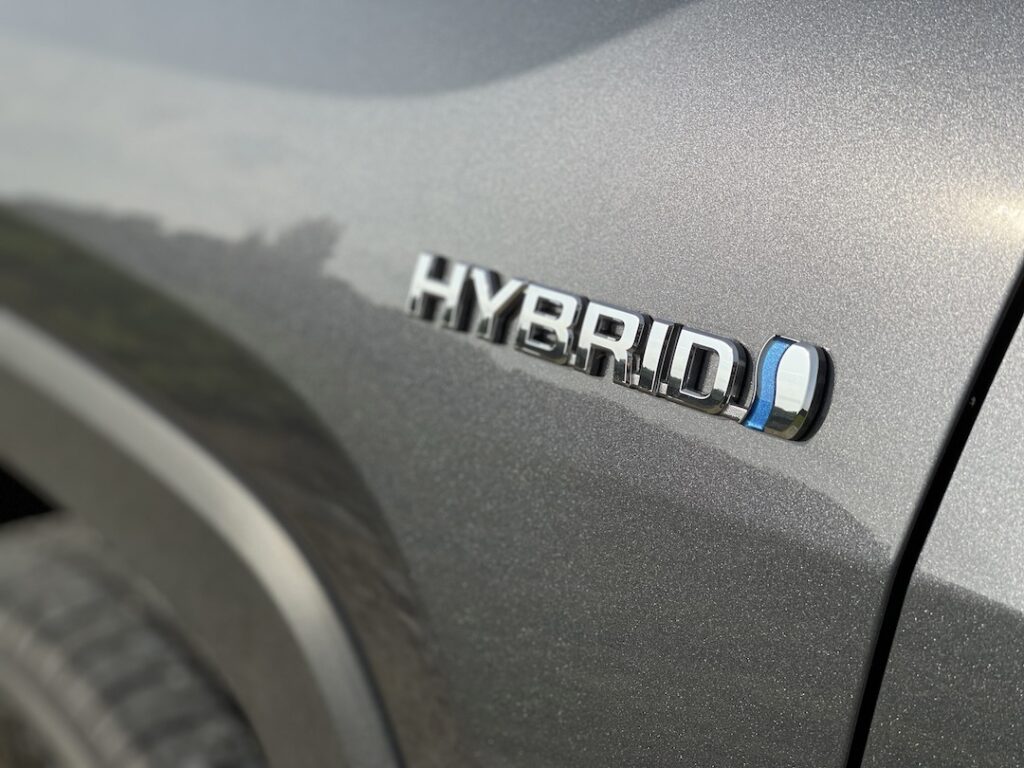 The version we get in Singapore is a rather tamer version which is a self-charging hybrid that makes a model modest system output of 215hp that powers the front wheels. I can't but feel like Toyota missed an opportunity to equip the RAV4 with E-Four style four-wheel drive (4wd) where the rear wheels are powered by the electric motor.
While this would have upped the street crew opened up the car to some possibilities for off-roading or handling enhancements, there are likely other priorities such as packing, costs and efficiency targets for the manufacturer to consider.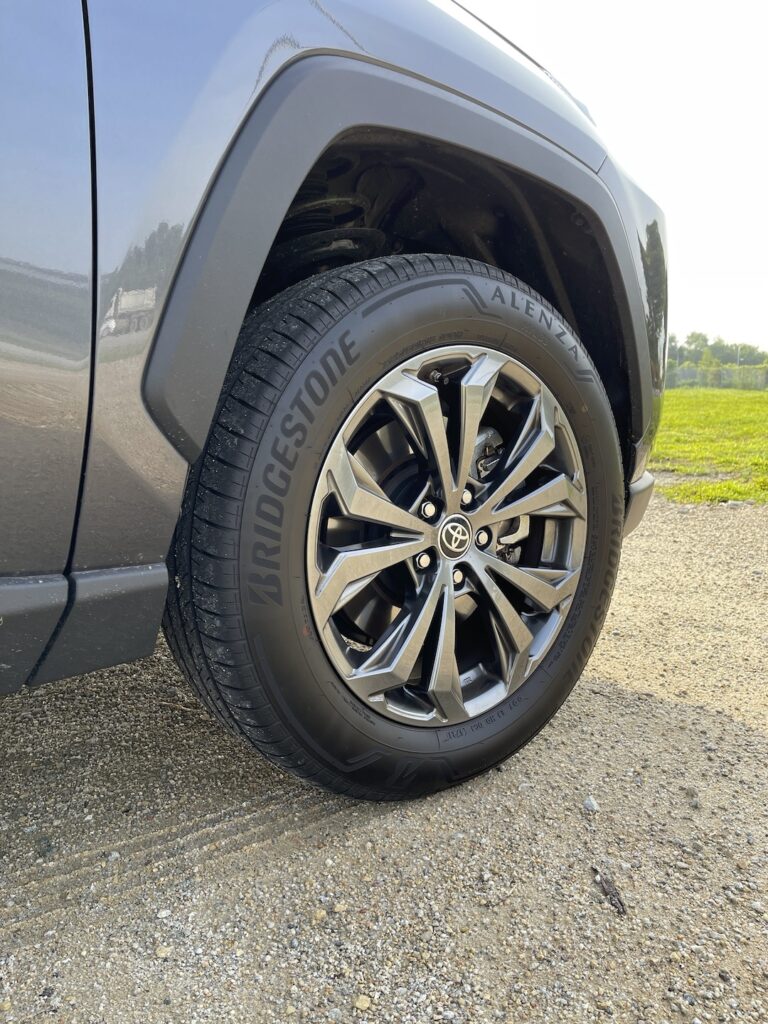 Chances are, however, the majority of RAV4 owners are neither going to miss nor notice the lack of 4wd. Instead, they'd be spending almost all their time on the road so it's just as well that the car shines with impressive comfort and refinement in this area.
In the context of everyday driving, the RAV4 manages to avoid being described as 'slow' or 'lethargic', yet it can be labelled as 'fast' or 'powerful' by any measure. If you're looking for a smooth, drama-free ride, this would be a good choice.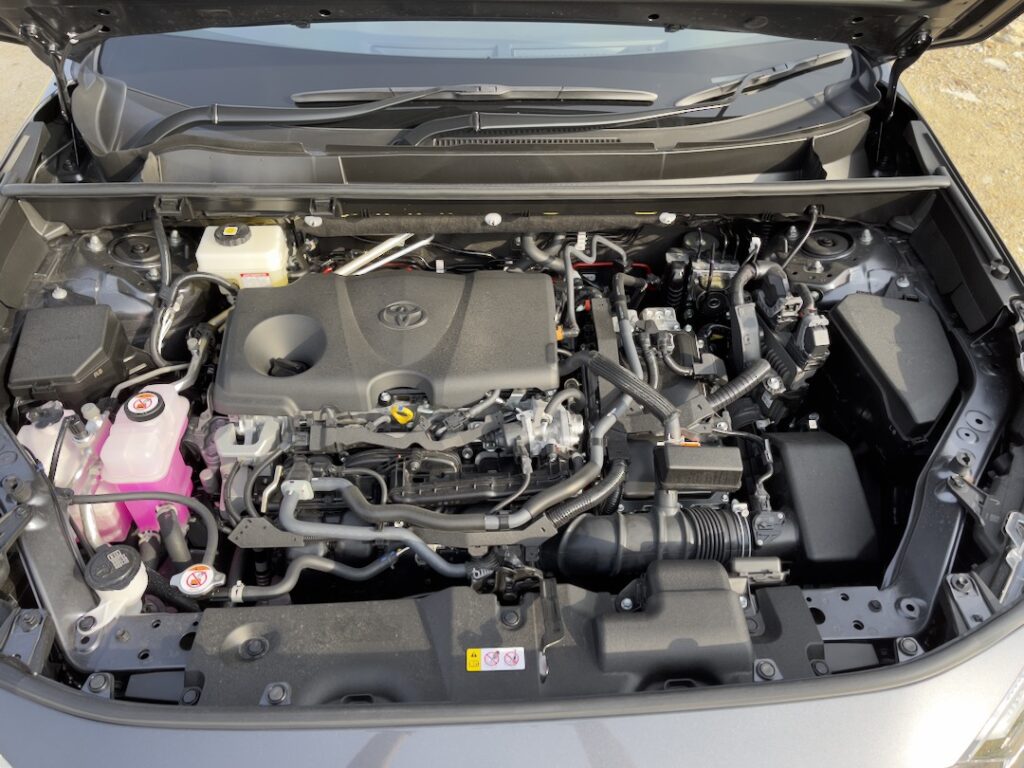 Ride composure is impressive for an SUV that sits as high off the ground as it does. It won't be caught out if the driver takes some bends with some enthusiasm. Instead, the RAV4 obliges without too much protest from the front wheels.
When it comes to petrol-electric hybrids, Toyota's got it down, pat. As long as there's enough charge in the battery pack, the RAV4 hybrid moves off in eery silence. It'll keep going in this state for a usefully long time. When the Internal Combustion Engine (ICE) eventually kicks in, the system does it so smoothly that the driver barely notices the transition from electric to petrol power.
rival from within.
The Toyota RAV4 hybrid finds itself in a segment that is also occupied by models such as the Honda CR-V, Hyundai Tucson, Mazda CX-5, and the Mitsubishi Outlander. The rival however, that gives it a run for its money is another Toyota, the Harrier.
As both cars have essentially the same drivetrain beneath them, it is unsurprising that both cars feel remarkably similar to drive.
What it comes down to, then, is a preference for which style you prefer, as well as around $10k savings in the RAV4's favor. There are precious few concessions that the Harrier has over the RAV4 to justify this. However, most of the goodies such as adaptive cruise control. Wireless smartphone charger, Apple CarPlay and the suite of Toyota Safety Sense features are present in both cars.
While the Harrier, exudes a more Lexus-like feel especially with its interior, the RAV4 feels the more spacious of the pair thanks to a more angular design.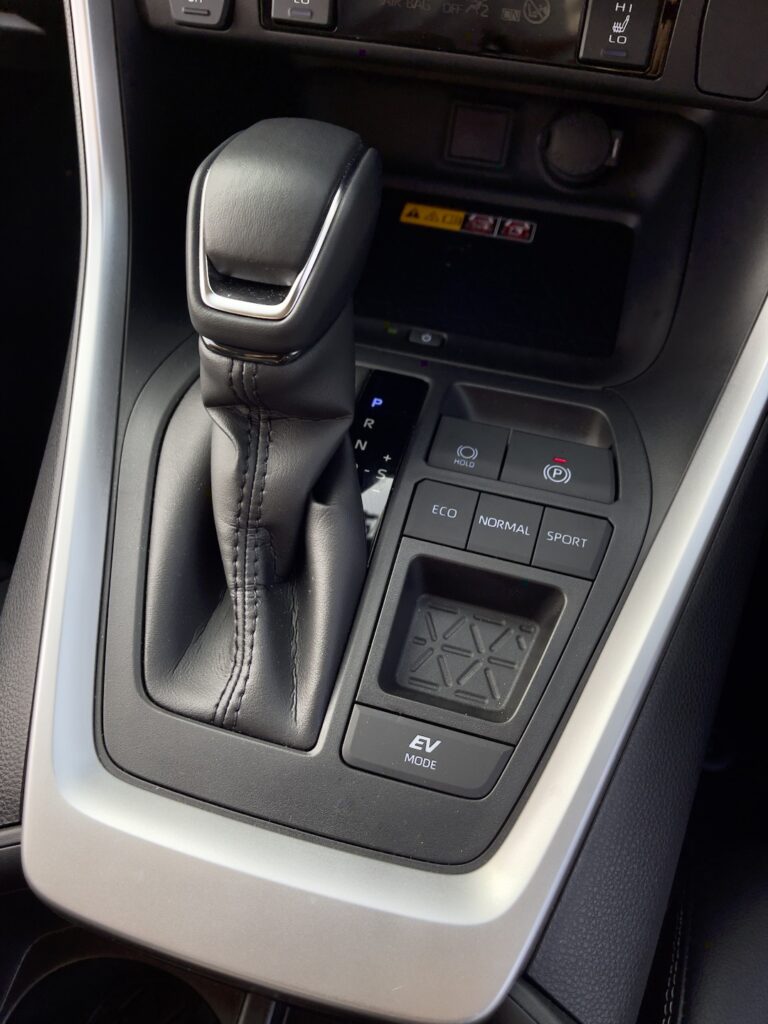 The RAV4 imparts a better sense of occasion that feels like every drive could turn into an adventure. Details such as air-conditioning controls with with oversized rubber grips contribute to this feeling, but I also can't help but wonder if these won't turn sticky or crack years from now…
This, however should not be a deal-breaker in your decision as the RAV4 hybrid is a highly likable car. Personally, if this writer had to choose, I'd go for the car tested here. I like how much more spacious it feels. Especially with how the rear bench is nice and flat which means three adults can sit abreast comfortably even for longer drives. There's also the fact that the RAV4 is one of the best-selling cars in the United States. This translates to myriad options for customization and after sales options in the years to come.
In an era where petrol goes for over $3 per litre, perhaps the most satisfying part of the experience is knowing that you're stretching your petrodollars with a range of 900km per tankful easily.
---
technical specifications.
Toyota RAV4 2.5 premium hybrid
Engine: 2,487cc in-line 4-cylinder with 88kW electric motor
Power: 215hp@ 5,700rpm (combined)
Torque: 221Nm @ 3,600-5,200rpm
Transmission: Continuously Variable Transmission, fwd
---
Enjoyed this review? Check out our Rides section for more exciting EV and hybrid news, reviews and more!