Singapore piped gas provider City Energy launches Go, a cross-border EV charging service for drivers to juice up their EVs in Singapore and Malaysia, with just one app.
---
With the border with Malaysia now opened up, road trips can once again be a reality. But though it's certainly doable, doing a long journey up North in an EV still requires a lot of planning, and can induce some serious range anxiety too. For example in the latest episode of Podcars by AutoApp, Kidd Yam, head of Mini Asia, spoke of the difficulties he faced, such as non-operational chargers, and charging stations on the wrong side of the highway, resulting in dozens of kilometres' worth of detours. Not to mention the fact that there are numerous charging providers, which all require their own user accounts and e-wallets.
Well, City Energy seeks to change that. The 160-year old Singaporean company, known as the country's sole piped gas provider, is branching out into EV charging, with a new service called Go by City Energy.
Unlike other charging providers in Singapore such as Greenlots, Go will be setting up and maintaining charging stations primarily in private condominiums and mixed-use commercial developments in Singapore. The first installation is at Parc Botannia in Seletar, but by 2026, eleven other condominiums will also feature Go chargers. In order to ensure sufficient supply, City Energy aims to provide one charger for every five electric cars in each development.
For the rest of us not living in these locations though, the main draw of Go will be its ease of cross-border EV charging. Instead of drivers having to sign up with a multitude of service providers to use the various charging stations all over Malaysia, Go users will be able to continue with the same app.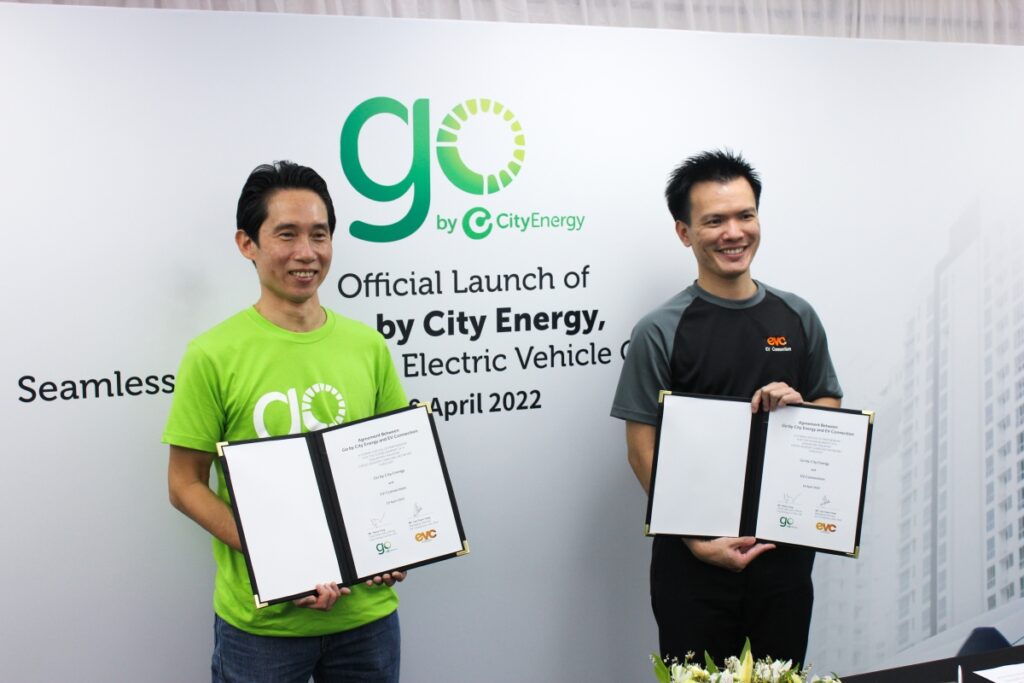 To facilitate this, City Energy has partnered with EV Connection Sdn Bhd, which runs the JomCharge network in Malaysia. At the moment, there are only 14 chargers along the NS Highway, but EV Connection managing director Lee Yuen How said his company aims to "electrify" the NS Highway, and get another 50 DC charging stations up and running by the end of the year.
The Go app will not only allow users to search for charging stations and check their availability, but will also handle billing and payments as well, without charging for subscription fees. It can be downloaded from Apple's App Store and the Google Play Store.
---
Can't wait to try out this cross-border EV charging service? Why not check out more exciting news and reviews on EVs here in the meantime!