In line with the goals of improving accessibility and support for EV adoption in Singapore, drivers can soon look forward to 36 fast EV charging points across 12 malls under Frasers Property Retail.
---
Announced today, Frasers Property Retail (FPR) will be rolling out electric vehicle (EV) charging stations across its network of 12 malls including:
Causeway Point
Century Square
Changi City Point
Eastpoint Mall
Hougang Mall
Northpoint City (North Wing)
Northpoint City (South Wing)
The Centrepoint
Tiong Bahru Plaza
Tampines 1
Waterway Point
White Sands
Working with service providers Charge+, SP Group and Tesla, FPR aims to roll out 36 new EV charging points across two phases.
As the largest network of suburban malls in Singapore, the corporation's initiative increases accessibility for large-scale EV adoption in the heartlands, all in support of Singapore's Green Plan.
phase 1: Tesla Superchargers at Punggol and more.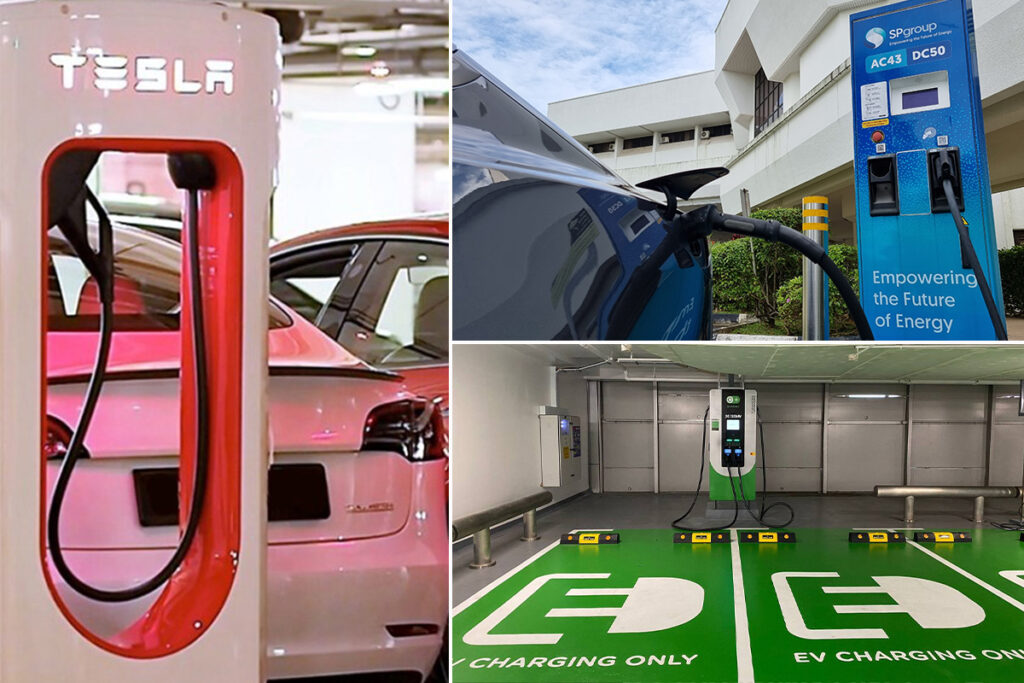 The first phase will involve the inclusion of 27 EV charging points across 8 malls to be completed by September this year. This phase will see the first deployment of Charge+ Turbo chargers and Tesla Supercharger station in Waterway Point to service residents and visitors to Punggol.
The initiative, spurred on by FPR's commitment to becoming a net-zero carbon corporation by 2050, will ensure that each shopping mall under their ownership feature up to 5 EV charging points.
greater convenience for EV owners.
Mr Tan Kee Yong, Chief Operating Officer of Frasers Property Retail, said of the initiative, "The availability and accessibility of charging stations is key to greater adoption of EVs, especially when drivers can enjoy the added convenience of charging their vehicles on fast EV chargers when they go about their daily routine."
Further to this, these fast EV chargers will allow EV owners to fully charge their vehicles in as little as 30 minutes. The corporation hopes that this move will help further Singapore's growing push towards EV adoption, as it continues to focus on innovative solutions to drive its sustainability goals.
"Our wide network of suburban malls will provide electric car drivers with this flexibility, allowing us to play a part in the shift towards green mobility under the Singapore Green Plan 2030. We expect to roll out more of such initiatives to cater to our shoppers' evolving lifestyle and preferences, and as we push towards our net-zero carbon goals," Mr Tan explained.
---
Enjoyed this story? Check out more EV news and reviews in our Rides section!