With Hyundai Electric Motion, condo dwellers will get to test drive and charge an EV from their doorstep.
---
Two years into a pandemic can make one feel like an expert, especially at things you can do from home.
Work from home? No problem. Hungry, but not in the mood to cook? Invoke the Foodpanda and Grab apps. Car servicing to be done? AutoApp's concierge has you covered. And, pretty soon, condo dwellers will be able to charge their EVs right on the condo property. In fact, some lucky condo residents have already gotten a taste of it.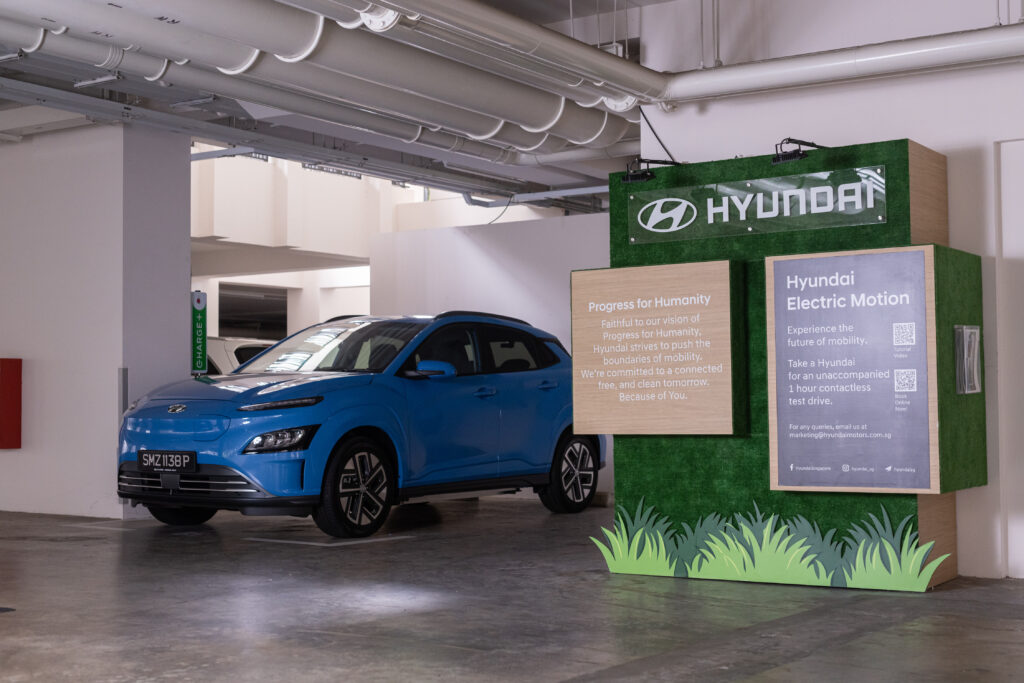 You might have heard of Hyundai Electric Motion before. The ongoing initiative lets one book a 60-minute Hyundai EV test drive without going through a sales rep. The vehicle can be picked up and returned contactlessly at selected SHELL stations across Singapore.
Soon, residents of selected condominiums can enjoy the same contactless test drive experience with Hyundai Electric Motion, along with something extra. That's right, they'll not only be able to test the car along a familiar route near home, but also give charging up the EV a try. After all, there is so much more to EV ownership than just how the car drives, and by partnering with Charge+, Komoco Motors has made it possible for residents to incorporate EV charging into their test drive experience.
The setup was first piloted at Domus Condo, where Charge+ has installed six EV chargers. The initiative, according to the condo manager Mr Morgen, is driven by the environmentally conscious resident committee members. Having close access to an EV charger allows residents to "test drive and charge the EV at their own time", he says.
The initiative was also tested at One Canberra condominium, and will soon be available to residents at One Balmoral, Sky@11, and Latitude condominiums. More information will be available on the Komoco Motors and Charge+ websites.
---
Interested in all things EV? Get more EV related content here!