Looking for more ways to help the environment? Here's a quick guide on how you can get involved in beach cleaning!
---
Once upon a pre-COVID-19 holiday, many of us would dream of the perfect getaway at a pristine foreign beach, the clear emerald sea glimmering under the summer sun and the sound of the waves lapping at our ankles. And for a Singaporean, you never really need to ask why; our local beaches, after all, are filthy. Personally, I remember spending many childhood weekends at East Coast, Changi and later Pasir Ris beaches. Amidst digging deep holes in the sand, were constant reminders not to frolic around barefoot. After all, there could be broken glass, rusted fishing hooks or other hazardous trash hidden in the sand.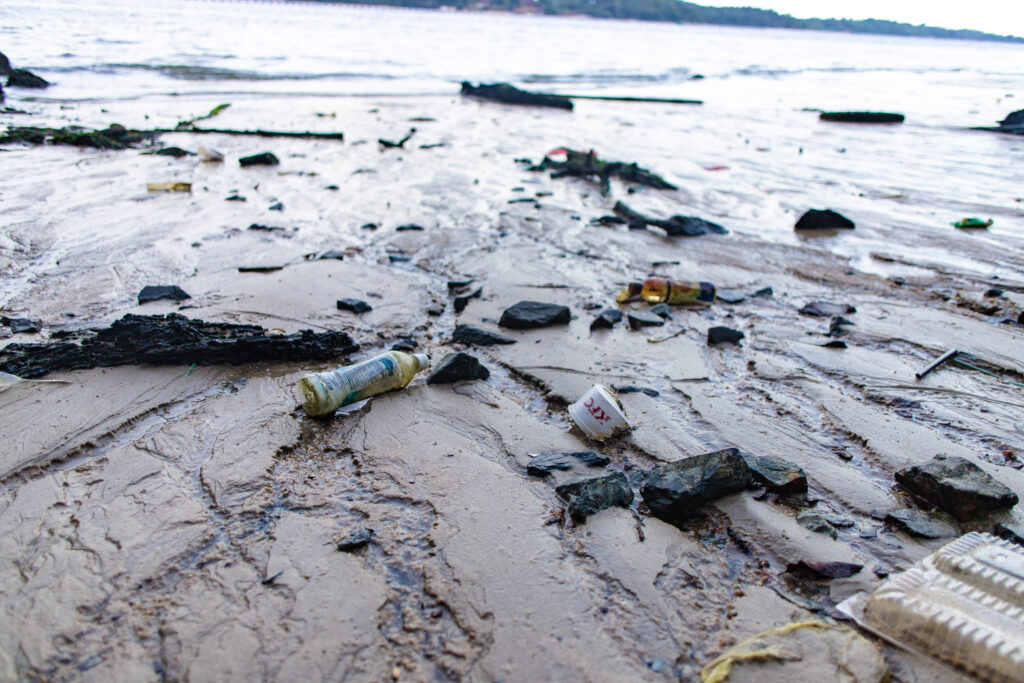 It's hard to decide which the sadder truth is — that we all know how dirty our beaches are, or that we aren't doing nearly enough about it. Nonetheless, no effort is ever too small. One Singaporean even made it a point to pick up trash at East Coast Beach four times a week. But, while her selfless acts have inspired many others to follow, our beaches, unfortunately, are still dirty as ever.
This begs the question: where does all that rubbish on the beach come from?
here, there, everywhere.
There is no one clear point of origin of the rubbish, but in Singapore's case there are several possibilities.
One potential source could be beachgoers themselves. Single-use disposables are convenient for picnics, but often get left behind instead of being properly disposed of. Similarly, trash that end up in our canals and rivers eventually flow out into the open sea. Ships and fish farms that illegally dump waste into the sea also add to the list. And, because of sea currents, even waste from neighbouring countries get washed up on our shores.
all shapes and sizes.
Even more appalling is the kind of trash you can find on a beach. Nee Soon East MP Louis Ng, whom many might remember as the founder of local wildlife rescue centre ACRES, is also an avid environmental activist. Along with volunteers, he regularly kayaks around beaches and mangroves to pick up trash, and on separate occasions has found a plastic chair and even an old air conditioner casing discarded on the beach. (If that doesn't shock you, I don't know what will.)
Nevertheless, despite the seemingly impossible situation, it's important to continue striving for cleaner beaches, even if it means partaking in back-breaking labour on a regular basis. Here are three easy steps to help you kick off your beach-cleaning journey!
#1: arm yourself with tools of the trade.
Before embarking on your beach-cleaning adventure, it's important to be dressed for the occasion. Wear comfortable clothing that you are OK getting dirty in, and apply insect repellent too, as you are bound to run into some mosquitoes and sandflies.
To pick trash, you'll need a pair of tongs, gloves for handling bulkier garbage, and trash bags to stow everything in. You can also use the never-ending stash of plastic bags you've been collecting and storing under the kitchen sink too.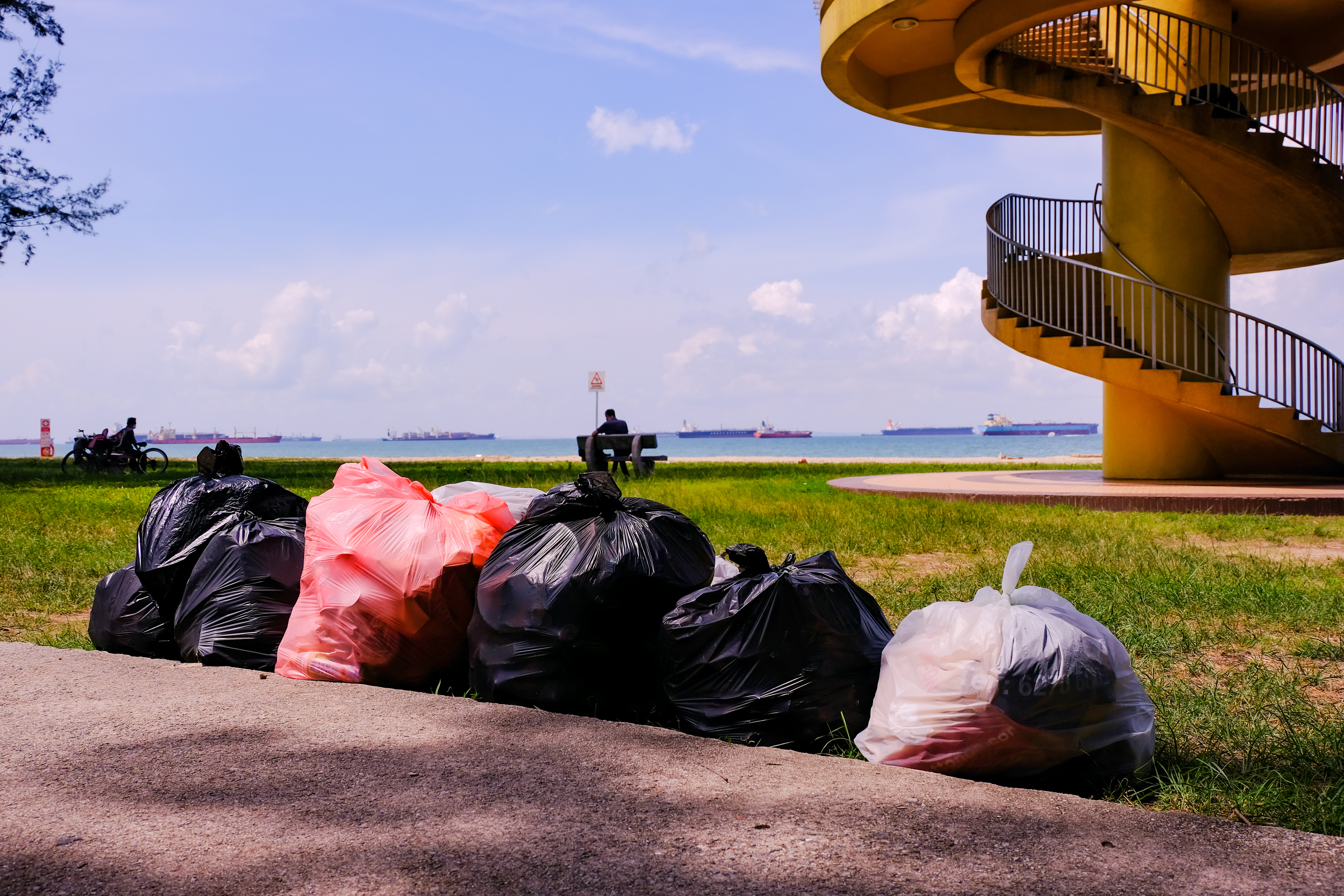 Now, you might be thinking, what's the point in investing in all these tools if you can't commit to cleaning a beach that often? Fret not, as you can borrow these tools some of these tools from the CleanPods. (Note: these are under maintenance until further notice.) You can borrow the items for free, and simply need to clean them and return them once you are done.
#2: pick a beach.
There are long stretches of beach found around Singapore that are open to the public, so go ahead and pick one that is easiest for you to access.
North-eastern region: Changi Beach, Pasir Ris Beach, Punggol Beach
Northern region: Sembawang Beach
Western region: West Coast Beach
#3: join a group.
Lastly, bring your friends along! Having more people means you can cover more ground in the same amount of time. Plus, it's bound to make the labourious task more enjoyable. If you plan on leading your own clean-up, be sure to follow these guidelines by the Public Hygiene Council, and also remember to adhere to any existing COVID-19 safe distancing measures. You'll also need to register your clean-up activity with the National Environment Agency by completing the form here.
Alternatively, you can join one of the existing beach clean-up groups. Many of these groups organise regular clean-ups while supporting other environmental initiatives such as wildlife conservation, going zero-waste and restoring the mangroves.
the never-ending battle.
Believe me, I know how hopeless it looks, especially when the trash seems to never go away. We've seen the jarring yet poignant image of a little seahorse with its tail curled around a cotton bud, and videos of a distressed sea turtle with a plastic straw stuck up its nostril. This is besides all the effects we don't see, like the microplastics that are ingested by marine life that eventually end up on our dinner plates. Will our beaches, seas and oceans ever be clean again? We may never know the answer for sure, but it sure doesn't hurt to try and make it a reality.
---
Are you looking for another way to save the environment that doesn't get you hot and sweaty? Have a go at eco-conscious living like this writer did, or begin by making small lifestyle changes!