Not enough charging points nearby and don't have the time to wait for your EV to charge up? Here's why every EV owner needs AutoApp, a convenient car care app.
---
If you're an EV owner in Singapore, you're probably all too familiar with certain issues regarding car maintenance. For one, despite the growing number of EV charging points in the country, it's still nowhere near as convenient as finding a petrol station. Then, there's also the issue of spending precious time waiting for your EV to charge up… *stifles a yawn*
Well, this clever app may be exactly what you need.
Meet AutoApp, the ultimate car care app for anyone who values time and convenience.
okay, so what does it do?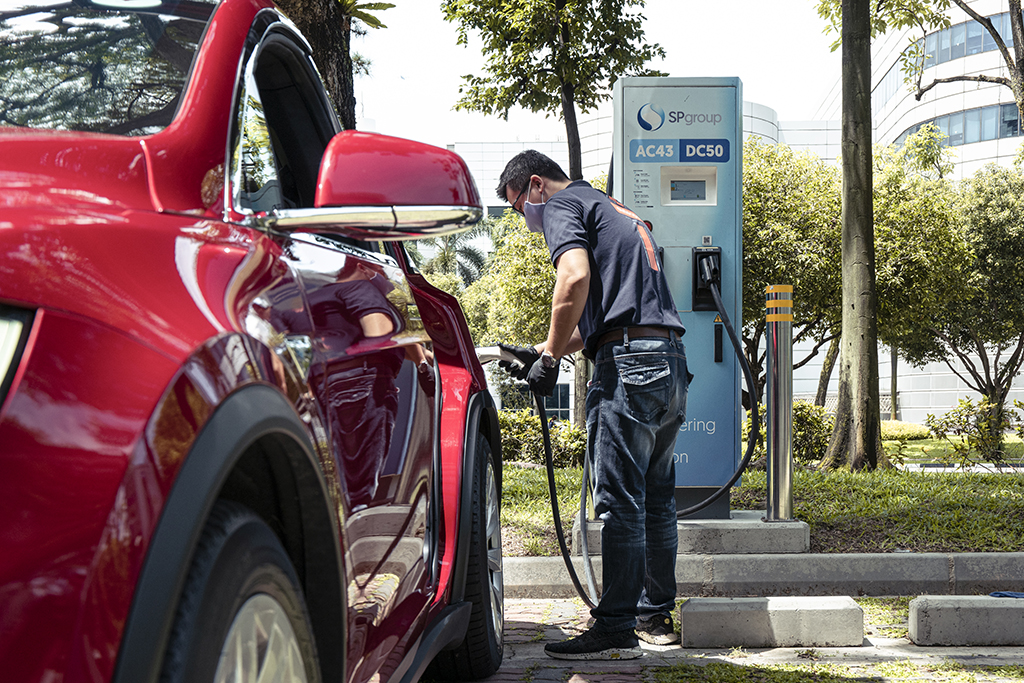 AutoApp, a tech-enabled car concierge app has teamed up with SP Group to bring customers an EV charging service to their doorstep. Using the smartphone app, customers need only select "EV Charging Concierge, SP Group Charging Network" from the menu and choose a preferred appointment time.
Once that's done, a friendly Service Ambassador from AutoApp will arrive to take your EV to the nearest SP Group charging station. It's a very useful service if you happen to be working in an area that lacks sufficient EV charging points or if you're just way too busy to leave your home or office.
In other words, it's kinda like GrabFood, foodpanda, Deliveroo and all the other amazing apps for lazy people people who value and truly appreciate time. But err, for your car… and if food was electricity, of course.
sounds good, but… how much is it gonna cost me?
If you're an EV owner, it's good news for your pockets.
For a limited time, AutoApp will be charging an introductory all-inclusive rate of just $38 before GST (U.P. $68) for its EV charging service. Included in this price is the cost of charging as well as doorstep pick up and return service with insurance coverage for up to $300,000.
"Given that most EV owners pay between $20 to $30 for charging, the premium for convenience and peace of mind that their cars are driven by professionally-trained Service Ambassadors and protected by insurance coverage that doesn't affect their NCD, represents very good value," explains Sheldon Trollope, spokesperson for AutoApp.
but wait, there's free stuff!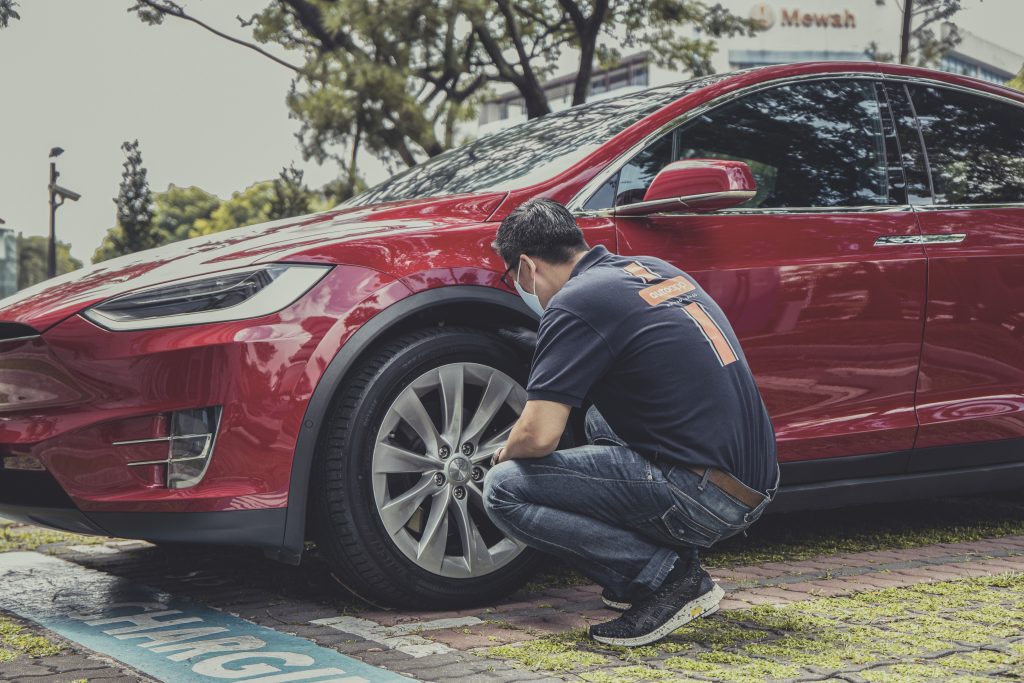 While you may have only booked an EV charging service, you'll also stand to benefit from some added perks. The Service Ambassador in charge of your car will also check your tyre pressure and condition and other routine checks to ensure that your car is in the best condition possible.
If they spot anything amiss, they'll report the defects or issues to you as well at no added charge. Of course, they'll gladly assist you in booking a workshop appointment if you decide to rectify these issues.
Nice.
not just an EV charging app.
While the team at futr is particularly excited about their EV charging services, it's cool to note that AutoApp also offers a wide range of services. By teaming up with workshop partners, users of the app will also be able to book other services including car servicing, grooming, repair work, bodywork services and more.
The best part?
You'll never have to leave the comfort of your home to care for your car. Now hand over that TV remote please.
For more information on AutoApp's EV charging services, click here. To find out more about AutoApp, check out their app page.
---
Enjoyed this article? Check out the latest EV news in our Rides section!