If you've been curious about cruelty-free beauty products, here are some starter tips to help you get acquainted.
---
While shopping at Watsons, Guardian or Sephora, you might have noticed that many beauty and skincare products sport buzz words 'natural', 'clean beauty', 'vegan' or 'cruelty-free' on the bottles. But, how can you be sure that what you're purchasing is really what it claims to be?
To kick off our series, we explore what it means when a brand claims to be cruelty-free, the telltale signs that companies are virtue signalling without delivering on promises, and tips on transitioning to cruelty-free brands.
what does being 'cruelty-free' mean?
On a yearly basis, millions of animals such as mice, guinea pigs, hamsters, dogs, cats and non-human primates are subject to invasive and extensive tests and experiments in order to establish if the product or ingredient is safe for human use. Animal testing frequently results in animals being mishandled and cruelly treated, and eventually their deaths. Sounds dreadful, right?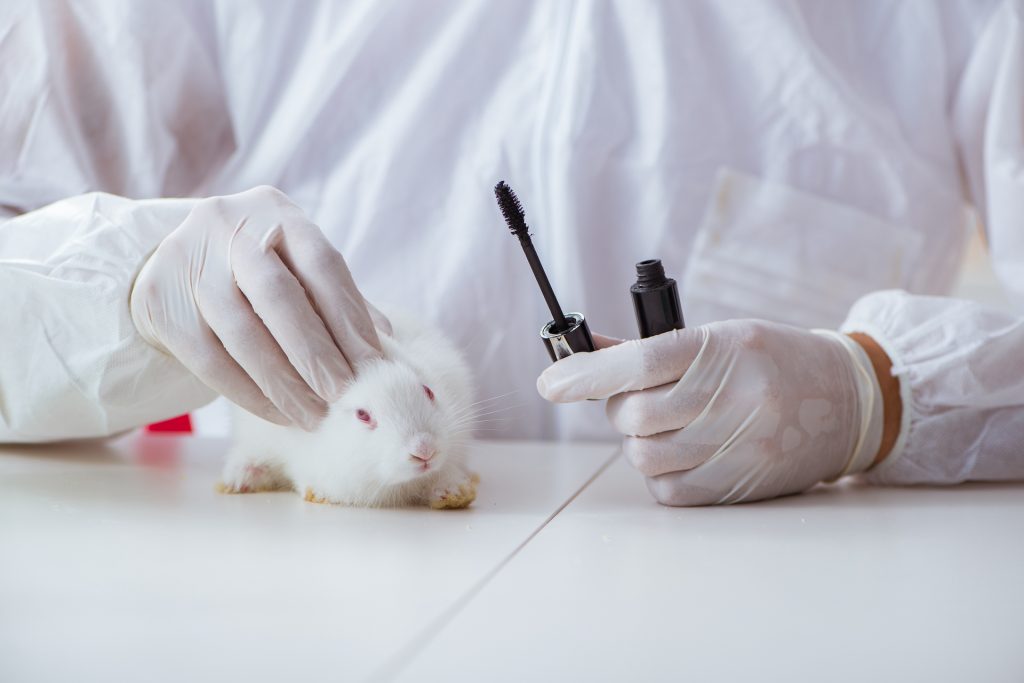 The short answer is, cruelty free (CF) = no animal testing. When a product or brand claims to be CF, it means that their ingredients and products are not tested on animals at any stage. Sounds great, but, is it really that simple?
Note: Cruelty-free products should not be confused with vegan products. Vegan products do not contain animal-derived components in the ingredients.
cruelty-free? really?
If you see a product labelled with the words 'cruelty-free' accompanied by various other '[insert bad thing]-free' statements and a bunny logo, take it with a pinch of salt or ten.
The CF label is tricky. Use of the label isn't regulated, so it becomes easy for these words to be included on bottle labels. Animal testing can still happen even when a company claims to be CF. For instance, it could happen when the product is exported to other countries. Up until recently, all foreign cosmetic products imported into China were required by law to undergo pre-market animal testing. The law has since been revised to adopt new safety regulations and tests that do not require animals.
To complicate matters further, several smaller companies are owned by parent companies that still conduct animal testing. Immediate discernment is not easy, and thorough investigation into the individual smaller companies is needed.
how do we identify cruelty-free brands?
You can recognise a cruelty-free brand when:
The ingredients used are not tested on animals by the company, supplier or third-party.
The finished product is not tested on animals.
The product is not tested on animals where required by law.
If a brand you are interested in does not explicitly state these on their website, try dropping their customer service an email to find out more. And, the next time you pick up a mascara or lip gloss that claims to be CF, judge it by its label. Hard. Keep an eye out for bunny logos like the Leaping Bunny, PETA and Choose Cruelty-Free too. These are quick indicators that a brand is CF, but bear in mind that these too can be unlawfully used.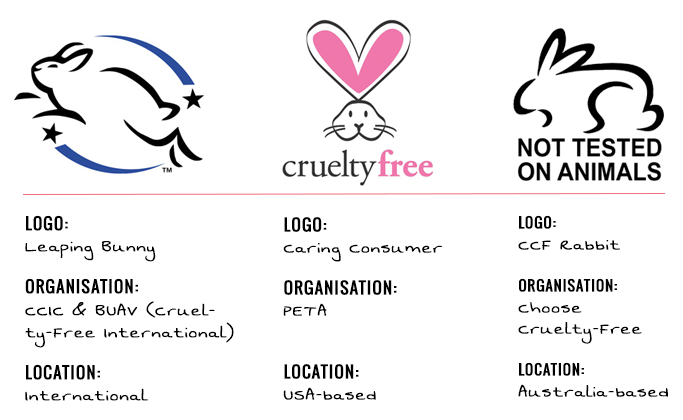 The bottom line: Research the brand before you commit to making a purchase. There are plenty of resources online on CF living that can give you a quick answer if you're out shopping (Cruelty-Free Kitty is one of my favourites).
here's how to transition to cruelty-free products.
I began making the switch to CF products a couple of years ago, and can attest that it is not a quick and easy process. Everyone has a starting point, and I personally found videos of animal cruelty difficult to stomach. While I wouldn't call it a sudden, life-changing revelation, watching undercover videos at cosmetic labs (trigger warning: animal abuse and ill treatment) was certainly the start of something.
give away or finish your non-CF products.
When you make the decision to switch to CF products, don't rush. Find out more about the brands that offer CF products, and in the meantime, finish up the products that you have, or give them away. You've already spent money on it, and finishing your product first means less waste too.
start with your skincare and haircare.
Haircare like shampoo and conditioner and skincare like toners and moisturisers are used daily. So, these will run out much quicker than your eyeshadow palettes or lipsticks.
assess your needs.
Contrary to popular belief, there are tons of products in the market that cater to different hair and skin types and are CF at the same time. If you have sensitive skin or require specific active ingredients in your beauty lineup, research possible alternatives. It may take you some time, but moving towards a CF lifestyle begins with a change in mindset.
where to shop cruelty-free: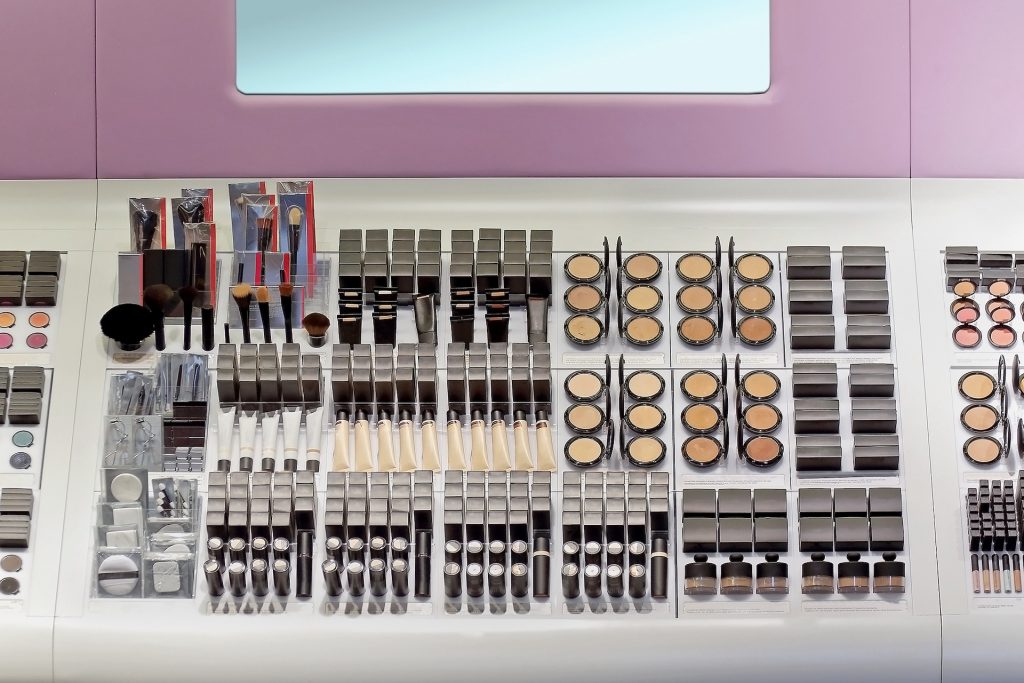 Thankfully, buying cruelty-free products in Singapore is not difficult. CF products can be purchased at:
Drugstores and pharmacies (Watsons, Guardian)
Retailers in-store or online (Sephora, Amazon, iHerb)
Directly from e-Commerce merchant
bonus: brands to help kick-off your cruelty-free journey.
Avalon Organics (Watsons)
Aesop (Online)
Coco & Eve (Sephora)
Function of Beauty (Online)
Glow Recipe (Sephora)
Lush (In-store, Online)
Marks & Spencer (In-store)
Pixi (Sephora)
Stila (Sephora)
St. Ives (Watsons, Guardian, Venus Beauty)
Sukin (Watsons)
Tarte (Sephora)
The Body Shop (In-store, Online)
Too Faced (Sephora)
Urban Decay (Sephora)
Congratulations on beginning your cruelty-free journey! Feel free to imagine dozens of kitties and puppies mobbing you with cuddle and licks now…
---
Now that you've taken the first step in your cruelty-free journey, why not deck your home out with smart and energy-saving appliances?